Chthonic || Taiwan Political Black Metal
An Iconic Band from Taiwan ||
Who are Chthonic and Why Should You Know About This Taiwanese Band?
Who are Chthonic?
Whether you are a fan of metal music or not, there's a special Taiwanese band that you may or may not have heard of…
They go by the name of Chthonic (閃靈樂團 Shǎn líng yuètuán).
Don't worry if you've never heard of Chthonic.
In the following blog, we are going to discover more about them. And show you why you should, too.
Then you may understand why there're always comments about Chthonic such as:
I've never been a metal lover, not to mention black metal. However, Chthonic's songs really touch me.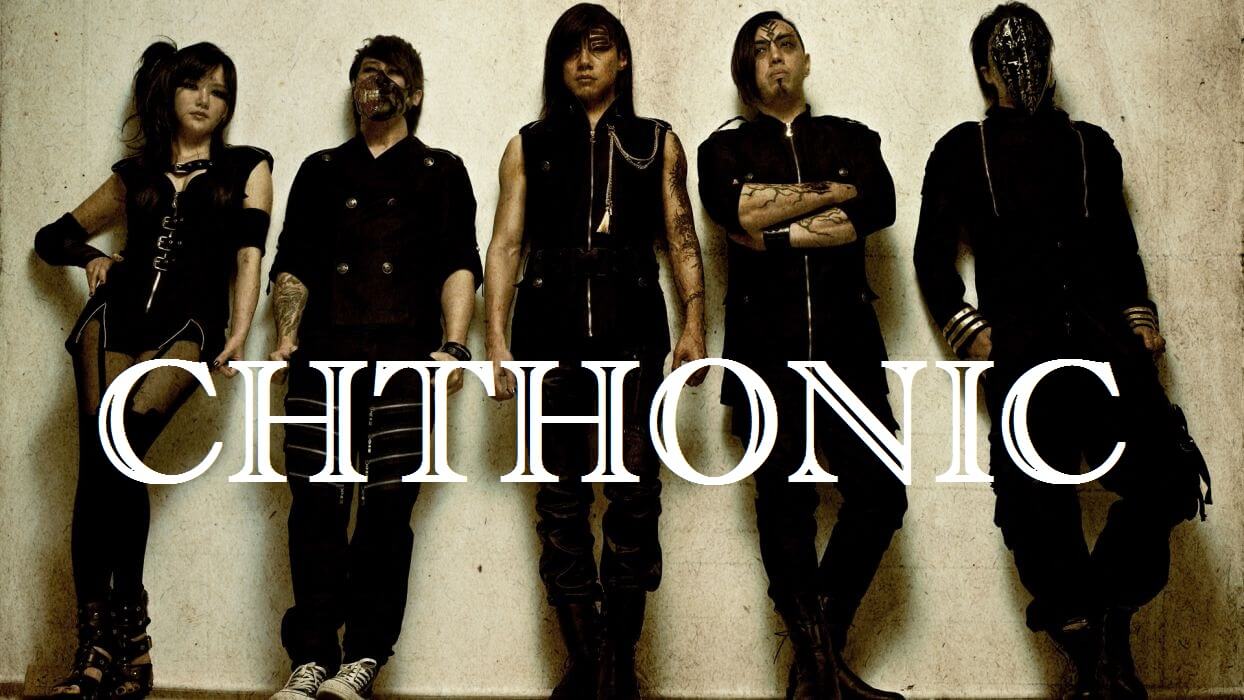 Chthonic Band – The History
Chthonic were founded in Taipei in 1995 by the current lead singer Freddy Lim (林昶佐 Lín chǎngzuǒ in Mandarin and Lim Tshiong-tso in Taiwanese).
The name 'Chthonic' comes from the Greek word khthónios, referring to those subterranean spirits in Ancient Greek religion, and then is transliterated into Mandarin as 閃靈 (Shǎnlíng).
Early Years of Chthonic
At the time of founding Chthonic, Freddy was only a university student.
Out of the passion for music and the idea of voicing for Taiwan, he started the band with some classmates.
They wrote their own lyrics (in both Mandarin and Taiwanese) and music, which wasn't that common during that era in Taiwan.
At the very beginning, they already aimed to adopt Taiwanese myths, history, and current affairs as their topics.
Although Chthonic weren't that popular in their early years, they gained success in several music contests.
Their fame was starting to grow. Finally, in 1998 they released the first single 深耕 (Shēngēng), and started their first tour in Taiwan.
Former Name of Taiwan 🏝 Isla Formosa and Taiwan History
When discussing the former name of Taiwan, Formosa & Isla Formosa come up as previous names of the Island, but how turbulent has Taiwan's history been?
Chthonic in Asia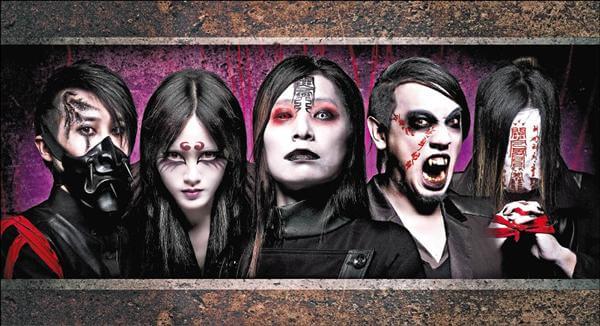 Towards the end of 1998, Chthonic released the debut album of their own compositions 祖靈之流 Zǔ líng zhī liú (Where The Ancestors' Souls Gathered).
It described how the ancestors of the Taiwanese immigrated to this island and started their life.
In 2000, the second album 靈魄之界 Líng pò zhī jiè (9th Empyrean) continued the story of the previous one, narrating how Taiwanese aboriginal gods fought against Chinese gods.
And eventually with the involvement of Tibetan gods, they cooperated and chased away Chinese gods back to the mainland.
Chthonic started to tour around and release their albums in many Asian countries.
In their third album 永劫輪迴 Yǒngjié lúnhuí (Relentless Recurrence), which came out in 2002, the band adopted the well-known local ghost story of 林投姐 Lín tóu jiě (Nâ-tâu-tsí-á in Taiwanese), as the main theme for their music.
According to Freddy, they aimed to emphasize the revenge of the ghosts converting from those Taiwanese who suffered from those mainlanders' betrayal, robbery, and mistreatment in the Qing imperial era.
Chthonic Worldwide
From 2002 onwards, Chthonic mainly published their music in English internationally.
The band started to tour and participate in music festivals around the world.
They continuously appear on band and music leaderboards in lots of countries. There are also reports and columns about them in many western magazines and newspapers.
Moreover, Chthonic members always grasp every opportunity to convey their political ideas and standpoint. To date, they've already released eight impressive albums.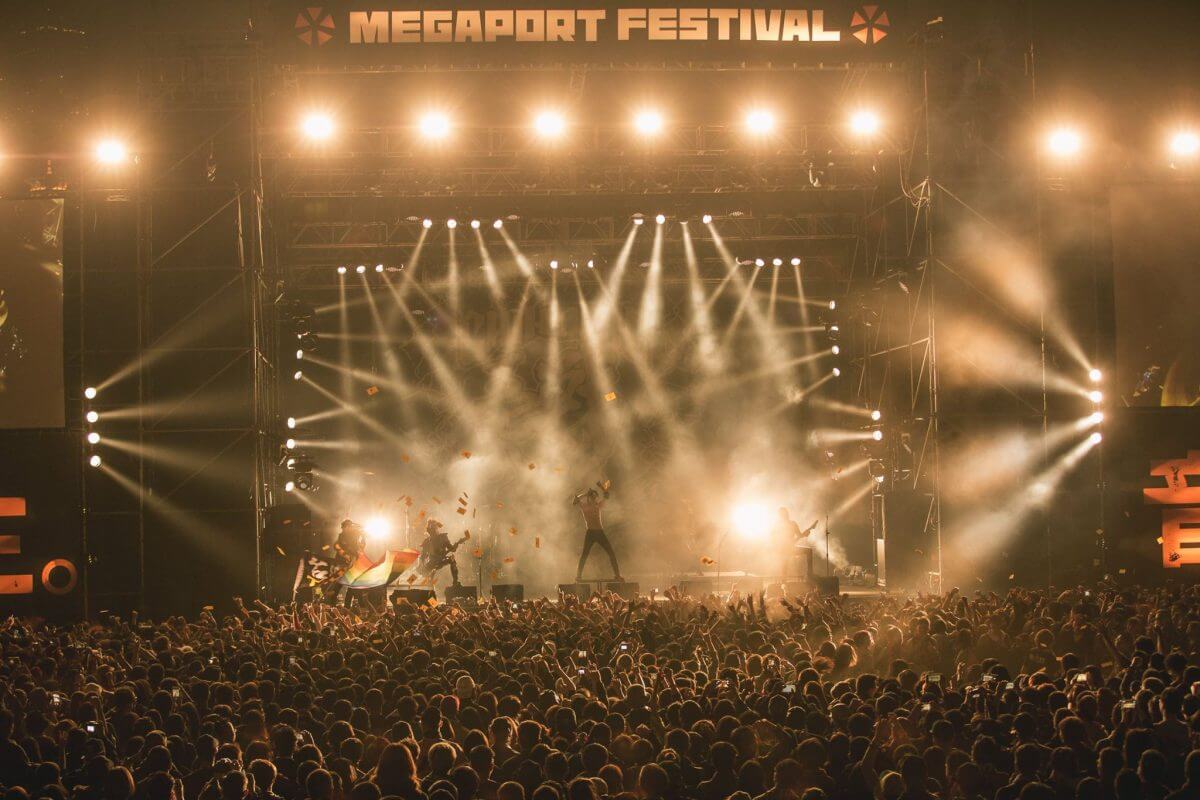 Chthonic Band Members
Until now, Chthonic band members have rotated at regular stages.
However, all the current members have dedicated themselves to this band over a time period of more than ten years.
The current leader is Doris Yeh, who is also the bass player and married Freddy in 2004.
Freddy Lim himself is the lead vocalist and the erhu player.
And they have Jesse Liu as the guitar player and backing vocalist, CJ Kao the keyboard player and Dani Wang the drummer.
Chthonic Music Style
The most striking feature of the band Chthonic is the clever combination of western metal with local music elements.
For instance, their melodies usually merge with different Asian music patterns, such as oriental pentatonic scale, Taiwanese ditties, and enka.
The application of oriental instruments like erhu (二胡 èrhú) even gives the songs a trace of sorrow and desolateness.
The effect suits their topics very well since they are mostly tragic historical events from Taiwan's past.
According to Freddy, they don't add these elements on purpose. Instead, they just naturally feel the culture in their daily life and inadvertently transform them into inspiration.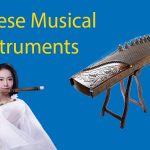 5 Traditional Chinese Musical Instruments You Should Know + More
Musical Instruments in Chinese || We're going to go through 5 Chinese musical instruments that we think you should all know.
Chthonic and Politics
Music is not just music, it can also change the world.
Freddy has been devoted to promoting Taiwanese transformative justice for a long time.
Between 2010 and 2014 he served as the chairman of Amnesty International Taiwan. In 2015, he joined the recently formed political party "New Power Party" (時代力量 shídài lìliàng).
Later, he won the election in 2016 and started his political career as a legislator (立法委員 lìfǎ wěiyuán).
More than one hundred international media reported his participation in the election.
For example, in an interview with BBC, they described Freddy as the first heavy metal star in the world that entered the Congress. CNN also reported him as one of Taiwan's most progressive legislators.
Documentary: Metal Politics Taiwan (2018)
German director Marco Willms spent two years filming the documentary "Metal Politics Taiwan" (台灣政治重金屬 táiwān zhèngzhì zhòngjīnshǔ).
It focuses on Freddy, Chthonic, the Sunflower generation (Taiwanese Sunflower movement in 2014), and the political relationship between Taiwan and China.
The premiere on 21st July made a splash in Berlin.
Nowadays, as a legislator Freddy proactively promotes different kinds of acts in the Congress.

At the same time, Chthonic also constantly introduces Taiwan to the international arena through their music.
For Freddy, the victory of the election is not an end but merely a beginning.
For a better Taiwan, he still has a lot to do.
Fancy giving Chthonic a listen?
---
Chthonic || FAQs
Who is Freddy Lim?

Freddy Lim is the lead singer of Chthonic.
What is Chthonic's name in Chinese?
When were Chthonic founded?

Chthonic were founded in Taipei in 1995 by the current lead singer Freddy Lim (林昶佐 Lín chǎngzuǒ in Mandarin and Lim Tshiong-tso in Taiwanese).
When did Chthonic release their first single?

In 1998 they released the first single 深耕 (Shēngēng) and started their first tour in Taiwan.
Want more from LTL?
If you wish to hear more from LTL Mandarin School why not join our mailing list.
We give plenty of handy information on learning Chinese, useful apps to learn the language and everything going on at our LTL schools!
Sign up below and become part of our ever growing community!
BONUS | Want to study the local Taiwanese dialect known as Hokkien? We provide Hokkien classes in person and online.