Taiwan Snacks || The Best Ones (Vegan + Veggie Included)
The Curious Case of Taiwan Snacks || 小吃 Culture in Taiwan and Mainland China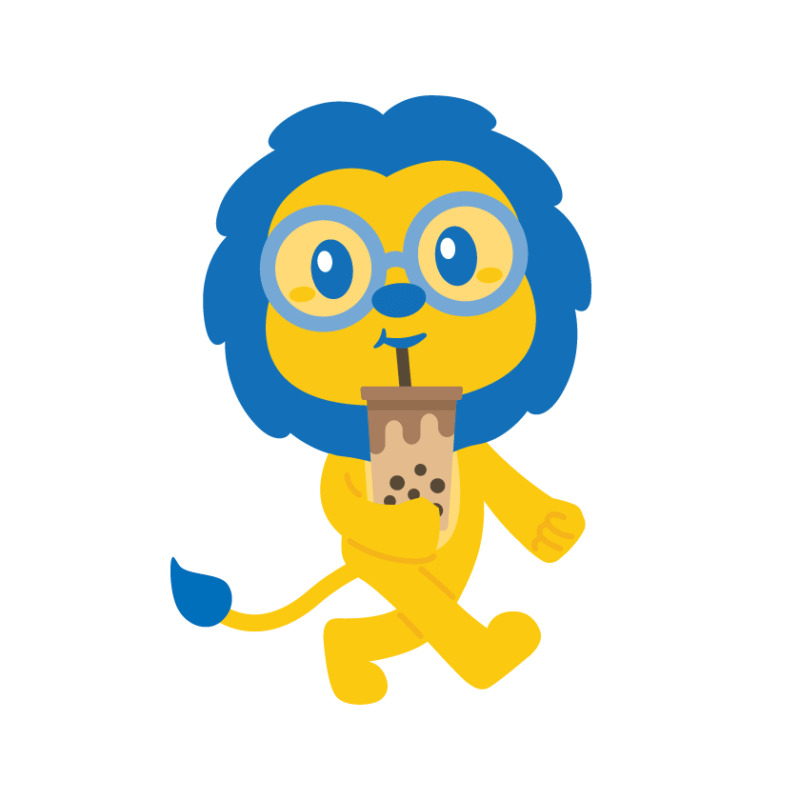 Taiwan is certainly well-known for its abundance of yummy foods, Taiwanese street food, and of course desserts and hundreds of different types of bubble tea.
But have you heard of the category of food in Taiwan known as xiǎochī, aka Taiwan snacks?
This is a very popular type of food in Taiwan and also Chinese cuisine in general that can contain all types of foods; from the sweet to the savoy, meaty to fishy. But they all have a few things in common. They're small portions, easily portable, and definitely very yummy.
Below we take a look at this culture of Taiwan snacks, and take a look at some absolute must-try if you're in Taiwan only for a short time.
You won't be disappointed.
And veggies- fear not! We have a whole section on the yummy Taiwan snacks you can enjoy, too!
Taiwan Snacks / Xiǎochī || What is Xiǎochī?

Taiwan Snacks / Xiǎochī || Where to Find Taiwan Snacks

Taiwan Snacks / Xiǎochī || 6 Best Taiwan Snacks to Try 

Taiwan Snacks / Xiǎochī || Famous Taiwan Snacks

Taiwan Snacks / Xiǎochī || Vegetarian/Vegan Taiwan Snacks

Taiwan Snacks / Xiǎochī || FAQs
Taiwan Snacks || What are 小吃?
Taiwan snacks or Taiwan 小吃 (xiǎochī) are a kind of cuisine in Taiwan/Chinese culture.
It's called 'xiǎochī' as this is the romanised form of the characters 小吃 which literally translates into 'little eats'
You can find these kinds of Taiwan snacks in both restaurants and at markets in the form of street food… but there are some specific things that make these Taiwan little eats unique.
Put in the simplest terms possible, Taiwan xiǎochī is kind of a form of dining, a specific type of dish or a type of cuisine…
It's not the dishes themselves that define 'xiaochi' specifically, but rather how you eat these dishes.
They're used as a snack between meals, combined to create one main meal, and often eaten on the go.
In this respect, it's kind of similar to snacking on some street food or eating tapas at a restaurant. Or, indeed, dim sum! 
Food in Taiwan || Top Taiwanese Food You Simply Cannot Miss
Food in Taiwan is full of flavour and variety. Using a base of noodles and rice, with strong flavours and lots of meat (mainly beef and pork) and fish.
Xiǎochī can be a main meal when combined or they can just be a little snack on their own.
They can also be a starter before a meal or something to eat to satisfy those cravings after working overtime late at night. 
👉 In short, xiǎochī is a small dish that is substantial but can never be a full meal by itself, but can be combined to become one, hence: Taiwan snacks!.
Taiwan Snacks Examples
They can generally be categorised into four main categories.
For those with a sweet tooth, look out for xiǎochī in the form of desserts.
Sweet Snacks: Desserts
Sachima
Tanghuli
Rice Flour Cake
Brown Sugar Cake
Tangyuan (sweet rice dough balls that also can be described as a soup).
Douhua
For those after savoury Taiwan snacks, there is an endless list! Here are some examples, though.
Savoury Snacks: Breads/Pancakes/Wraps
Dumplings (fried/boiled) 餃子 (煎餃, 水餃)
Steamed Baize Dumplings 包子
Mantou (can also be sweet depending on which flavour, i.e. black sugar is a popular Taiwan Xiaochi flavour).
Xiaolongbao (the juicy kind of dumplings!)
Fried Pancakes
Zongzi
Tofu skin wraps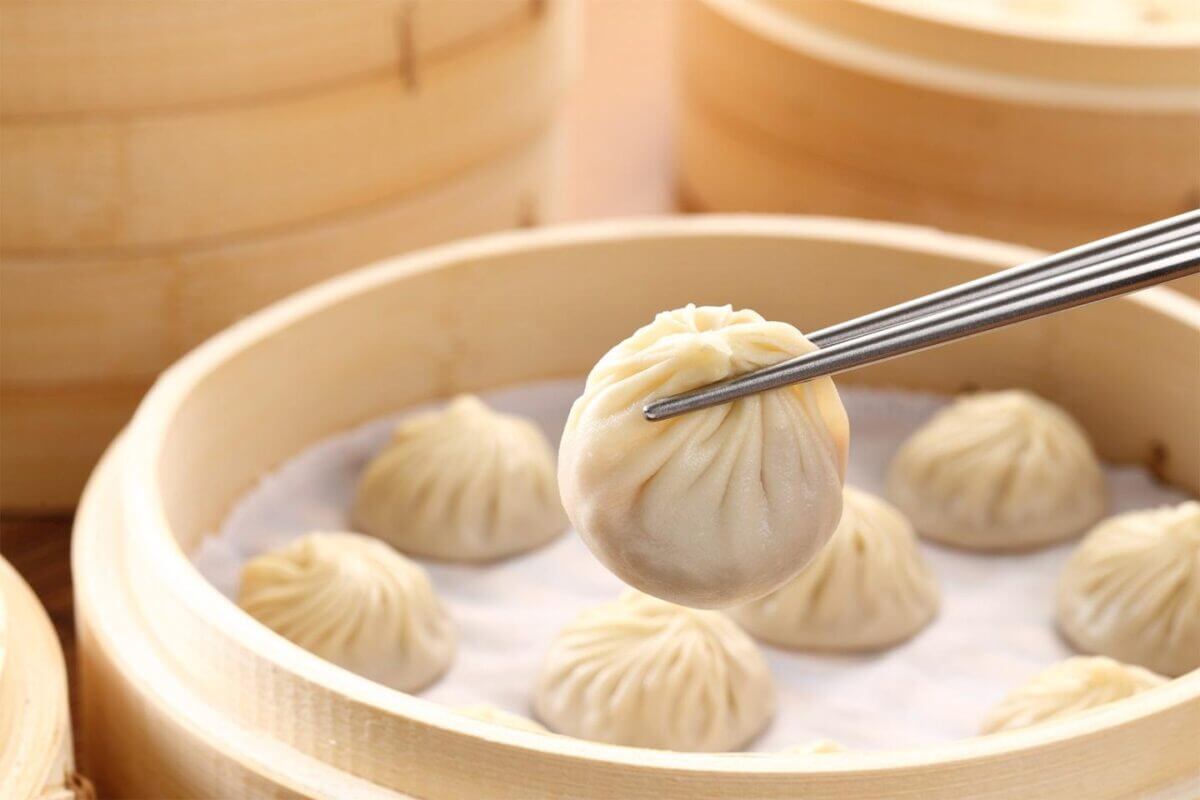 Savoury Snacks: Meats
Fried Chicken
Sausages
Steamed Chicken
Salt-cured duck
Soy pork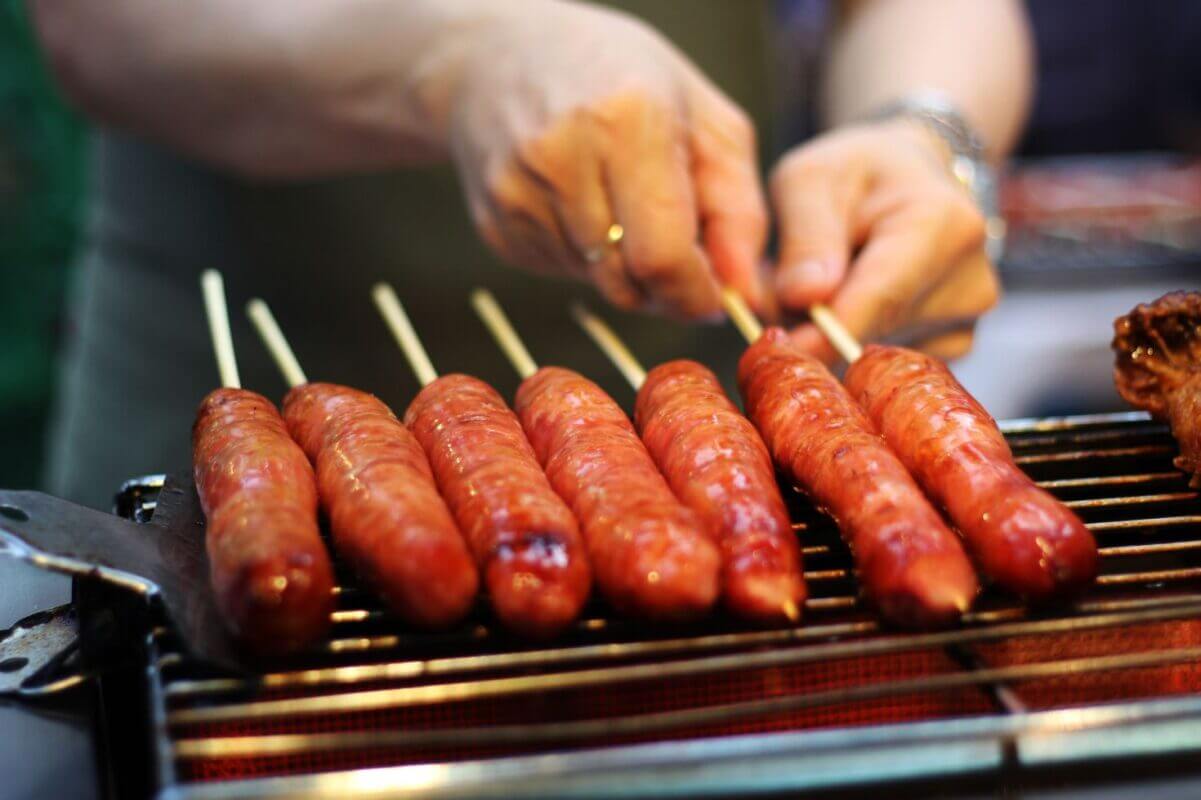 Savoury Snacks: Soups
Rice noodle soup
Wonton
Soup noodles
You might note that some of these Taiwan snacks can be described as other things… Breakfast foods, street foods, full-on meals…
Well, that's because that's what they are, too! 
The category of xiǎochī in this respect is less about what you're eating but more about the cuisine and how you're eating.
Similar, again, to something like a tapas. Xiǎochī is never a main meal but the food you're eating could also be a main meal, if that's what you're looking for!
Taiwan Snacks || Where to Find Them
The best Taiwan snacks are the most local snacks.
If you're lucky enough to live in Taiwan or China, make sure to check out the local famous xiǎochī dishes of the city you live in or even at the night market you are walking around.
You'll often find that different night markets, street stalls, or cities are particularly famous for a specific type of Taiwan snack. 
Although we're concentrating on Taiwan, it should be noted that xiǎochī can be found all over the world.
小吃 can be found in areas with large Chinese communities or countries with a large population of overseas Chinese. 
BONUS || See what you can find at your local Chinatown! 
Let's take a look at some of the typical and best places for your Taiwan snacks expedition.
Night Markets
Probably the best place to try lots of different Taiwan snacks as it's the largest concentration of street food stalls you can find.
The only annoying thing about visiting night markets is having too many Taiwan snack choices, you'll never know which Taiwan little eat to go for!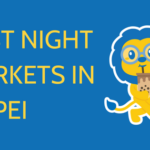 Taipei Night Markets || The Best Markets, Snacks & Stalls To Discover
Some of the best, oldest, and largest night markets in Taiwan are those night markets in Taipei. We delve into these night markets to give you a flavour.
Street Food Stalls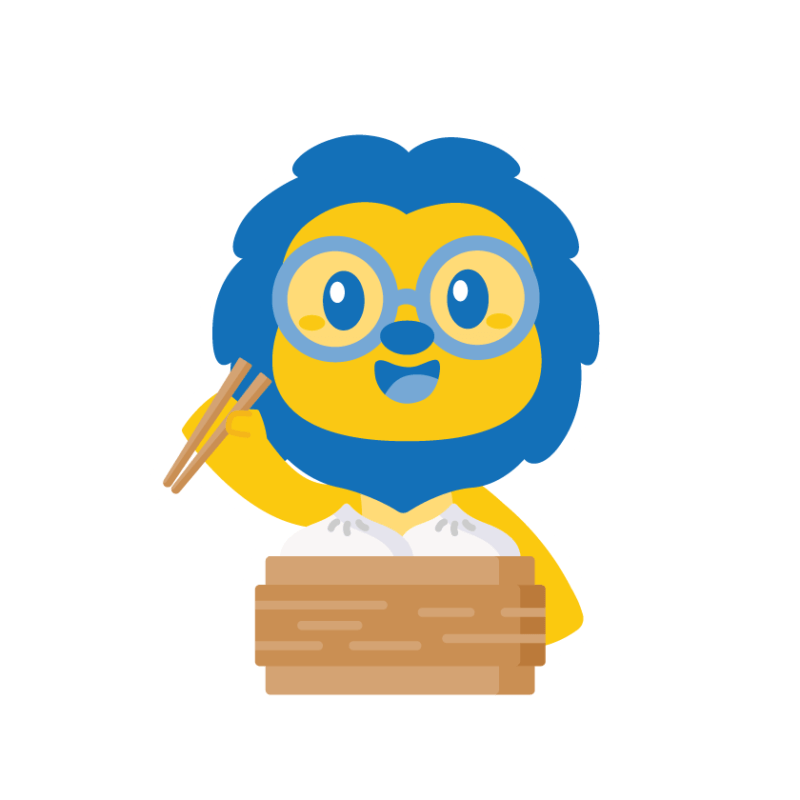 Either found in market areas or just separately as street vendors in the street, you can find an abundance of Taiwan snacks in street food stalls.
Usually, one street food stall will specialise in one kind of Taiwanese snack.
You can find these styles of vendors pretty much everywhere in any city or town, and even on long lonesome roads you might come across one! 
Specific Restaurants
Some restaurants may offer xiǎochī dishes as a dim sum or tapas style of dining.
Teahouses
A great choice for a sweeter selection of Taiwan snacks to accompany a cuppa!
Temples
Temples are great places for some different Taiwanese snacks.
Especially those vegetarians and vegans, as food outside temples is often suitable for vegetarian diets. 
Four Great Xiǎochī Clusters
Just as the name suggests, these are four different Xiaoqi clusters.
They are found in mainland China. Just like many 小吃 stalls and foods, these are all found outside temples. If you're in the area, make sure to check them out! 
Top Taiwanese Breakfast Treats (+ BONUS Michelin Star Restaurant Recommendation)
Taiwanese Breakfast Food Worth Getting Up For (thank us later) Taiwanese Breakfast Food – Yummy! Taiwanese breakfast food is a big part of Taiwan food culture, and definitely something that is worth getting out of bed for. Even if you're…
Taiwan Snacks || 6 Best Snacks to Try 
Overwhelmed by all the Taiwan snacks going on?
We are, too. Don't worry. We've put together our absolute top 6 snacks you need to try.
These Taiwan little eats are pretty much the most famous and the ones you HAVE to try – as well as a couple that are totally otherwise underrated. 
If you only try a few Taiwan snacks, then make sure it's these next few!
Taiwan Snacks || Famous Taiwan Snacks
We may be a bit biased here, but Taiwan definitely has some of the best Chinese food and that definitely includes snacks.
In this section, we'll go over some snacks that are typical of Taiwan. They might not only be available in Taiwan, but they are very typical of Taiwan and deserve a space of their own.
Plus, 'Taiwan snacks' is almost an entirely different category in itself!
Including everything above but also including various foods from Portugal and Japan, and even including drinks, sauces, and fish!
Yuyuan – sweet taro balls.
Stinky Tofu – clue is in the name!
Oyster Vermicelli – noodle oyster soup
Aiyu Jelly – an iced jelly made from fig seeds
Douhua -soft tofu in a sweet sauce and various toppings
Grass Jelly – unsweetened jelly with a slightly bitter taste
Oyster Omelette – omelette-style pancake with oyster filling
Boiled Dumplings – Shuijiao 水饺
Taiwan Snacks || Vegetarian/Vegan Snacks
Veggies and vegans, don't worry – you don't need to miss out on some of the best Taiwan snacks.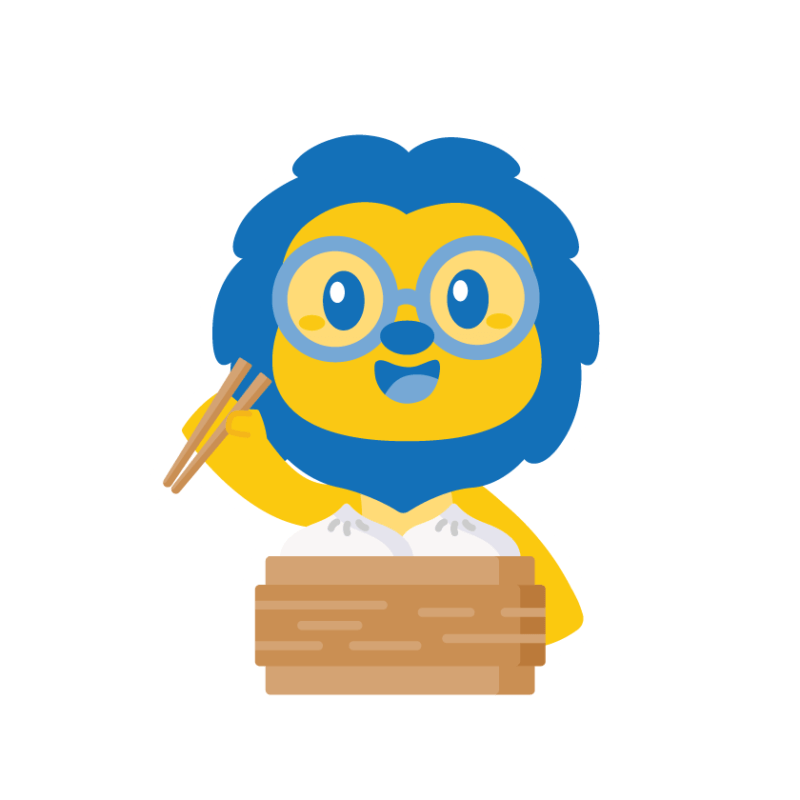 Indeed, a lot of the above examples of xiǎochī are vegan or vegetarian accidentally.
Although, bearing in mind there may be issues with cross-contamination. And sometimes for no reason different stalls or restaurants may decide to randomly add meat or milk ingredients.
So, if it's your first time trying it, it's always best to ask beforehand!
Below is a list of our favourite vegan/veggie Taiwan snacks. It's not a definitive list by any means, and you may find a lot more out there.
These are a good place to start, though.
Aiyu Jelly
Douhua
Grass Jelly
Yuyuan
Stinky Tofu
Zongzi
Tofu skin wraps
Fried pancakes (葱油饼, 葱抓饼)
Tangyuan (and most other desserts, too!)
Vegan Food in Taiwan || Discover The Best Vegan Eats
Finding vegan food in Taiwan is easier than you think, and the great thing? It's only getting easier. Here is our complete guide to being Vegan in Taiwan.
Taiwan Snacks || FAQs
Where can you find the best Taiwan snacks?

Food stalls and night markets are our favourites!
Why are these snacks called Taiwan 小吃 (xiǎochī)?

Xiaochi in Chinese is the characters 'small' and 'eat': 小吃.
What is a 小吃?

It's a type of cuisine that is basically a hefty snack-sized portion of some night market food.
How can I learn to talk about food in Chinese?
Want more from LTL?
If you wish to hear more from LTL Mandarin School why not join our mailing list.
We give plenty of handy information on learning Chinese, useful apps to learn the language and everything going on at our LTL schools!
Sign up below and become part of our ever growing community!
BONUS | Want to study the local Taiwanese dialect known as Hokkien? We provide Hokkien classes in person and online.