Why Learn Mandarin in 2023? The Investment Your Career Needs
Why Learn Mandarin? Katherine Tells You Exactly Why
GUEST BLOG ALERT – We've got a great little piece from Katherine who studied at LTL Taiwan.
Katherine talks about taking a "Lang-cation" (a word soon to be in the Collins Dictionary, we hope!
Let's see what she has to say about learning Chinese and your career.
---
Why Learn Mandarin? – Invest in Yourself
Investing in your personal development pays dividends for your career.
And whether you're aiming for a promotion, targeting a side-step or preparing to pivot, taking time out to learn a new language could provide the boost you're looking for.
If there's any language that's going to take your career up a notch, it's Mandarin Chinese.
For decades China has been the one to watch. The economy continues to boom, propelling the country to a new level of global super-power-dom.
It's the world's biggest exporter and currently produces more billionaires than any other nation. Mandarin is the most commonly spoken language on the planet and THE business language of the future.
And if it's good enough for Mark Zuckerberg, it's good enough for me.
Learning another language has been a long-held ambition of mine. I was an enthusiastic secondary-school student and my linguistic ability was my ticket to an international career. I had every intention of learning more – but then work got in the way.
Fast-forward to the mid-way point in my career, when I landed the opportunity to come to Taipei and learn Chinese: I grabbed it with both hands.

(good choice Katherine…!)
For me, it's a useful way to fill a gap in my resume. l left my last company before finding a new role and this is a great way to make sure I'm using my time wisely, improving my skills and making me a stronger candidate in an increasingly competitive employment market.
My Mandarin lessons fit neatly around job-hunting and freelancing.
Don't Call it a Vacation
On my first day of class, I met Roland Dela Cruz, who works as Cabin Crew for United Airlines.
He's aiming to achieve a level of fluency in Chinese that will – quite literally – take his career to a new altitude.
He explained: "The US is seeing more and more travel to and from China. Many of the most desirable flights out of San Francisco are to Shanghai and Beijing, therefore it's most beneficial if you can speak Mandarin.
I've been flying for United Airlines for nearly 25 years and decided to try and be proficient in the language as this may help me advance in my career.
I've taken three months out of work schedule and using savings to stay in Taiwan to study Mandarin.
This is a big investment in my career, both in terms of time and money, but I'm confident it will pay off."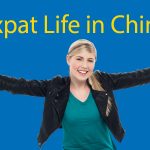 Building Your Expat Life in China and Coping With People Moving Home || Part 1
Find out first how to make your expat life in China easier from the start, and how to deal with your friends moving home with LTL Language School.
But Why Not Just Learn Mandarin at Home?
"Being completely immersed in the language and knowing that I'm here for this one reason really helps me to focus on the learning objective. The whole experience of being in a foreign country, that's all contributing to that. It's not quite a vacation – this is hard work."
Our fellow student Drew Moon is making a similar investment, but with a different objective in mind.
He said: "I studied Mandarin years ago at the same time I was learning French and Spanish, but there wasn't enough time to do it all and Mandarin took a backseat to the others.
I finally had the opportunity to take six weeks out to come to Taipei and really immerse myself in the language and culture and get my skill level back to where it was or even higher.
"My current career is in retail, but I want to shift focus into real estate.
Getting my New York real estate license and taking the HSK 2 (a six-level Mandarin proficiency exam) are my two goals to achieve this.
The change to real estate is more than just a pivot of my career trajectory – it is an opportunity to connect the two skill sets.
New York is such a competitive real estate market, and you need something to stand out. I think being a Mandarin-speaker would be a nice niche."
"As a bit of a side project, I plan to start tutoring beginner-level Mandarin. The demand for Mandarin in the business world is greater than ever, as well as for students looking for a competitive edge when vying for admission to colleges and universities.
Career paths are more dynamic than ever, and we all have to be more fluid and flexible to meet the ever-changing nature of a global economy."
If unfortunately, you cannot make it to Taiwan to learn Mandarin, we also offer Online Programs that are as efficient as offline ones.
Why Learn Mandarin – Calculating the ROI
What if the return is not immediate, or obvious?
How do you calculate whether the investment is worth it?
I asked Daniel Weston, the Global Head of Legal, Sustainability and Corporate Communications at Nespresso (my former boss) for his opinion.
He told me that while investments in training usually pay off over the course of a career, people should think carefully about how quickly they'll see any return.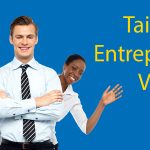 A Guide to the Taiwan Entrepreneur Visa
An Insight into the Taiwan Entrepreneur Visa and How to Get One Yourself A blog all about the Taiwan Entrepreneur Visa – a big thanks to Julien for writing all about his personal experiences of opening a company and applying…
He said: "Investing in your own development is extremely worthwhile. Additional languages are so important in the global employment marketplace, with my global legal team having an average of four languages to a high level.
"However, think hard before taking a decision to spend your time and/or money on a new skill.
It's always important to think through the impact it will have on your career, based on short term relevance as well as long term goals."
Speaking fluent Mandarin is not the prize it once was. There's a sizeable pool of bilingual English-Mandarin speakers and its growing popularity as a foreign language means it's not a unique skill.
What's more, technology could reduce the need for polyglot humans as computers get better at translating and interpreting.
The uncertainty in the labour market makes it difficult to calculate the pay-back on any learning investment.
But like any new skill, Mandarin increases the opportunities open to us: that means career flexibility and freedom. You can't put a price on that.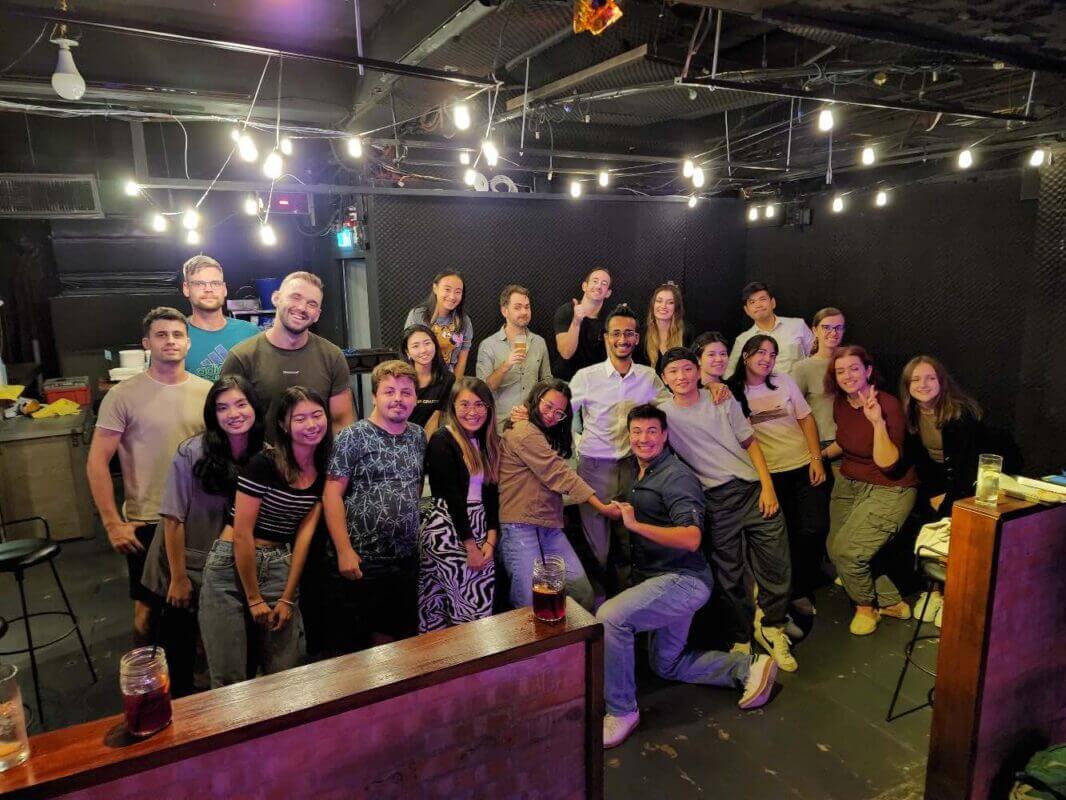 Mandarin: What's the Return on Investment (ROI)?
Studying 6 weeks of Mandarin at LTL Taipei will cost NTD 56,361 (USD 1,854 or EUR 1,680) (based on 20 hours a week in a small class)
37% of UK businesses say Mandarin is a useful language to have, according to research by the CBI
A study by job search engine Adzuna reviewed 250,000+ job postings in India and found that Chinese is the highest paid language, with speakers earning more than double the average annual salary
325.9%: the increase in UK job vacancies requiring Chinese skyrocketed by between June 2017 and September 2018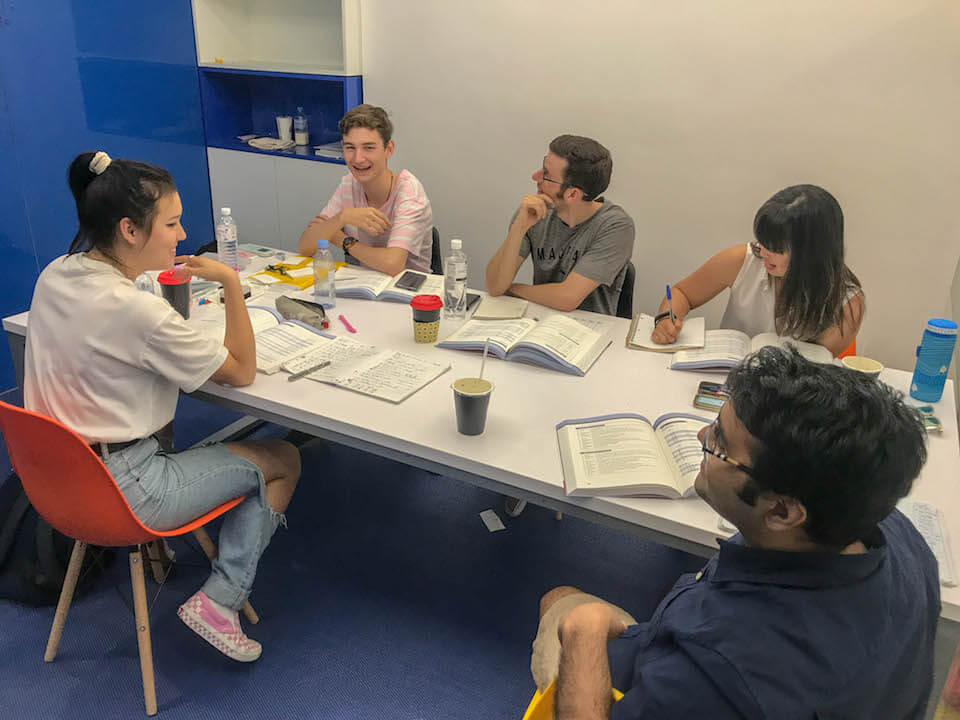 MIT economist Albert Saiz proved that bilingual = bonus, with different salary premiums for different languages.
Fluency in Spanish will earn you an extra 1.5% while French is worth 2.3%. German speakers go one better, with a 3.8% bonus – that's serious Geld.
£48 billion: Cardiff Business School, estimated that lack of foreign-language proficiency in Britain costs the economy £48 billion ($80 billion), or 3.5% of GDP, each year.
Lang-cation: a word I made up, blending language and vacation. Let's see if it catches.
Katherine is a coffee addict, fitness fan and PR expert, helping brands around the world tell their stories. She studies Mandarin in between freelancing, writing and exploring Taipei.
---
FAQs
Why learn Mandarin?

That's an interesting question with an answer to big to say it all here!

Learning Mandarin can benefit you in many ways. To find a new job, get a new skill, help grow and develop your business on the Chinese market for example.

If you want to learn a foreign language but are not decided on which one yet, know that Mandarin is spoken by more than a billion people, if you speak Mandarin you'll make a billion friends!

Learning Chinese is also a great challenge and will help you expand your horizons, learn about another culture, find out a new way of life and meet people from all over the world.

Check out our 8 destinations in across Asia, and our Online School for more details about the courses we offer.
How to learn Mandarin?

Starting to learn a new language is not easy, unless you have the right tools.

If you'd like to self-study you can download apps to teach you some vocabulary and the basics of the language. Our top tip: look for the one with an alphabet/pinyin course such as Lingodeer or Chinese Skill, as it is where you need to start learning Mandarin.

You can watch some YouTube videos, watch movies and dramas to help improve your listening, or find yourself some Chinese friends to practice with.

If you wish to study at home with a more structured program, you can join an Online Course, where you'll be able to learn with a professional native teacher.

For better progress, you'd want to look at an immersion program in China or Taiwan. There is no best way to learn than being on site!
How to sign up to a course in Taiwan with LTL?

All you have to do is send us an email at [email protected] explaining what would be your ideal program, goals and a little bit about yourself, so we can help you find the best course adapted to your needs.
I am older than 40 years old, can I still join?

Of course!

There is no age limit to learn Chinese! At LTL we have students as young as 4 years old, all the way to 80.

Even though our students are mainly around 18-25 during the summer, the rest of the year our students can be of any age. Young or older professionals, retirees, people doing a sabbatical… Everyone is welcome.
Want more from LTL?
If you wish to hear more from LTL Mandarin School why not join our mailing list.
We give plenty of handy information on learning Chinese, useful apps to learn the language and everything going on at our LTL schools!
Sign up below and become part of our ever growing community!
BONUS | Want to study the local Taiwanese dialect known as Hokkien? We provide Hokkien classes in person and online.