LEARN CHINESE IN TAIPEI
Learn Chinese in the heart of beautiful Taipei with Asia's #1 language school.
Our school's location is ideal for you, situated in the lively and popular Da'an district. There's plenty to see and do all around us. We take our students out for lunch every day and engage in a whole host of weekly activities together so you'll always be kept on your toes with LTL!
Taipei offers a plethora of exciting activities, from hiking up Xiangshan mountain to exploring the vibrant night markets scattered across the city. You're welcome to our school to anything from a week to a whole year.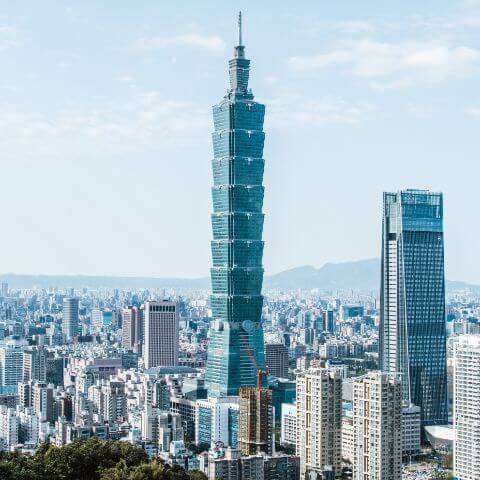 1-ON-1 CLASSES
Study Chinese in Taipei with our team of fully certified, native-speaking teachers. Our focus is entirely on you. You'll receive 100% attention from your teacher, ensuring rapid progress in your Mandarin language skills.
The Fastest Way to Learn
Simplified or Traditional
20 or 30 Hours a Week
3 Courses to Choose From
STARTS FROM
USD 816 / WEEK
SMALL GROUP CLASSES
At LTL, we prioritize a well-rounded language learning experience, encompassing all aspects of language acquisition – speaking, listening, reading, and writing.
Our small group classes provide the perfect setting for you to learn Chinese in Taipei and actively engage in various exercises, role plays, and games.
Study with Friends
Choose Simplified or Traditional
Groups Average Just 3 Students
Maximum of 6 Students
STARTS FROM
USD 409 / WEEK
SEMESTER IN TAIPEI
The most cost effective way to study Chinese in Taipei. Our semester programs run from Monday to Friday, providing 4 hours of daily classes. You can study with us for one semester (18 weeks) or two (36 weeks).
You'll enjoy small class sizes, with an average of three students and a maximum of six, ensuring ample opportunities to practice and learn effectively.
Intensive Learning Monday to Friday
Small Group Classes
Our Best Value Program
18 or 36 Weeks
FULL SEMESTER
USD 4,724 / 18 WEEKS
ACCOMMODATION
When you come to learn Chinese in Taipei you'll want somewhere to stay too! At LTL, we offer a range of accommodation options in Taipei, including homestays and apartments. Our homestay experience is hugely popular, with over 80% of our students choosing a homestay for an immersive and authentic stay.
All our accommodations feature private bedrooms equipped with essential amenities such as a bed, linen, desk, TV, WiFi, microwave, and washing machine. Additionally, water and electricity bills are covered (air conditioning may have separate charges).
HOMESTAY
Immersive environment for learning both the language and the culture, as you are constantly surrounded by native speakers. This is our most popular accommodation option.
Fully Immersive Experience
Get To Know The Culture
Includes Breakfast & Dinner
STARTS FROM
USD 614 / WEEKS
SHARED APARTMENTS
You will stay in a large room (about 25m²) with double bed that has its own attached bathroom. If you invite another person to stay with you there is no extra charge.
Standard 3* Accommodation
Best Value
All Amenities Included
STARTS FROM
USD 477 / WEEKS
STUDIO APARTMENTS
Private bedroom, bathroom kitchen, and living area in a single room. These offer a high level of privacy, as you have your own space, separate from the rest of the building.
Private Bathroom & Kitchen
Complete Privacy
All Bills Included
STARTS FROM
USD 643 / WEEKS
Close
EN SUITE APARTMENTS
SERVICES
SURVIVAL KIT STANDARD
SURVIVAL KIT COMFORT UPGRADE
Contains everything in the standard package along with these extras:
CONNECTION KIT
GET IN TOUCH
Readyt to come and learn Chinese in Taipei? An LTL student advisor will reach you within 24 hours and get your course booked up in no time.