Why Should I Learn Chinese in Taiwan in 2022 // 5 Killer Reasons (PLUS What Students Think)
Discover Why You MUST Come to Learn Chinese in Taiwan This Year
Why Learn Chinese in Taiwan?
There are many reasons why, but today we'll introduce you to our favourite reasons.
It's really and truly a great place to learn the language and right now Taiwan is open!
No quarantine needed – you can book a ticket and be here next week!
Why Learn Chinese in Taiwan || Introduction to Taiwan

Why Learn Chinese in Taiwan || Traditional Characters

Why Learn Chinese in Taiwan || The City

Why Learn Chinese in Taiwan || Tradition meets Technology

Why Learn Chinese in Taiwan || Foreigner Friendly

Why Learn Chinese in Taiwan || Everyone Loves Taiwan

Why Learn Chinese in Taiwan || COVID in Taiwan; No Quarantine!

Why Learn Chinese in Taiwan || FAQs
---
An Introduction
Both mainland China and Taiwan's economic growth is expanding rapidly.
With this, their global influence is also expanding, and more and more people are seeing the benefits of studying Chinese, and considering the option to learn Chinese in Taiwan.
When learning Mandarin Chinese, immersion in the country and language are arguably essential.
Textbooks and teachers abroad can teach you the basics, but when it comes to actually using Chinese in real-life situations, with its 4 tones and difficult vocabulary, using the language in the country is essential.
Learning Mandarin Chinese itself can be quite daunting, let alone a move to mainland China where the language, culture and people may all be completely different.
This puts off a lot of foreigners who want to begin learning Mandarin (it didn't put our students Tobias and Mikkel off, check out their story with us below).
Learning Chinese in Taiwan may just be the perfect solution to this. 
With aspects of both traditional China and a modern way of thinking, Taiwan attracts many who want to learn Chinese with its foreigner friendly vibes and first-class language courses.
Here's why you too should learn Chinese in Taiwan.
Traditional Chinese Characters
Studying Mandarin in Taiwan will be unlike studying Chinese anywhere else.
Taiwan Mandarin is the same language as mainland Mandarin Chinese, however, in mainland China, there are a vast number of different dialects that make learning and using the language very difficult.
Travel from North to South and you'd think they're speaking a different language entirely!
However, in Taiwan, you just have one dialect to deal with.
If you're feeling adventurous or have a particular interest in languages, you can also give learning Taiwanese (Taiyu/Daigi) a go.
This is an example of just one of the many indigenous languages spoken on the island, still used by much of the older generation and considered an important part of the culture.
Traditional Characters vs Simplified Characters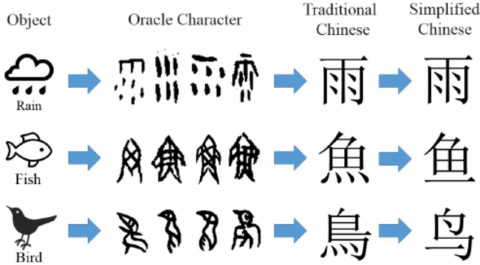 In Taiwan, they use traditional Chinese characters, not simplified ones.
This reaps tons of benefits.
Don't worry – just because they have a few extra stokes, it doesn't mean they're more difficult to learn!
DID YOU KNOW – In fact, learning traditional characters first can be beneficial and easier than learning simplified ones, since the traditional characters still keep their original shape and more logical structure of the word the character is representing.
When it comes to which is best, learning traditional or simplified characters – the answer is always both.
Many who study in mainland China will not get to study traditional characters, and if they do it may be more difficult since they will only be surrounded by simplified ones.
You'll definitely have an upper hand by studying traditional characters too.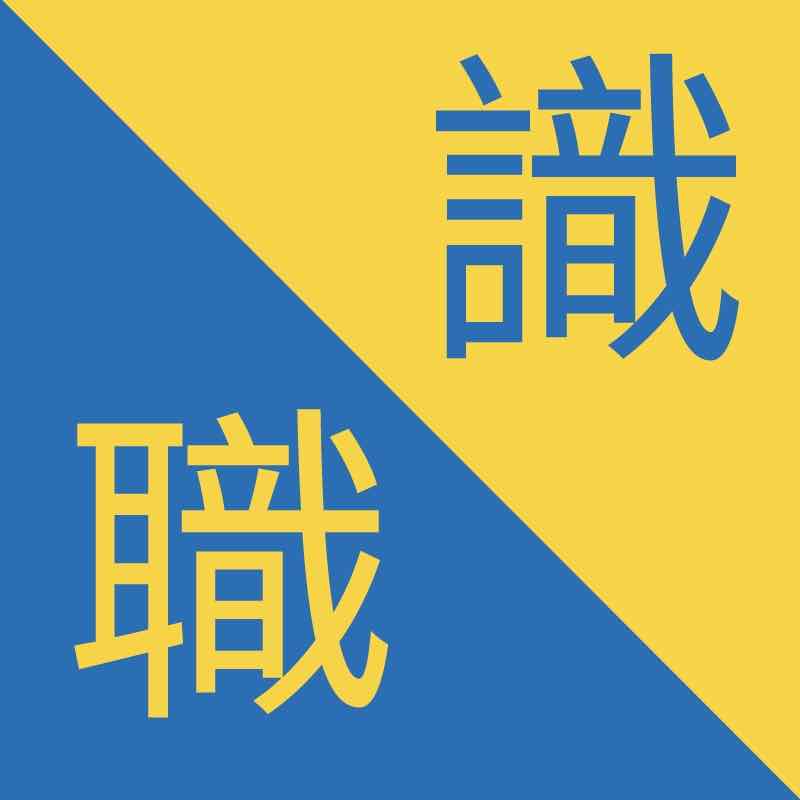 The City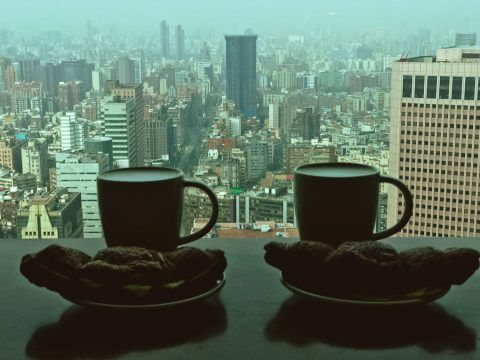 Taiwan itself is an incredibly beautiful and diverse country, with Taipei as its capital.
Taipei has an estimated population of 2,704,810 and lies in Northern Taiwan.
This capital city is incredibly modern with lots on offer – so studying in Taiwan will give you the best chance to be able to explore this capital city.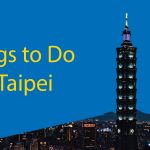 Things to Do in Taipei (2023 Update) | The Complete Guide
Follow our huge list of things to do in Taipei. Everything from the best things to eat, and the best day trips outside of Taipei. You cannot miss these!
It is home to the famous Taipei 101 building, as well as the world's highest Starbucks – and maybe one of the only Starbucks you have to make a reservation in order to visit! (It's worth it though).
There are countless attractions to visit in Taipei, as well as just simply strolling the streets, drink Taiwan's infamous Bubble Tea, enjoy the hipster modern feel of this quirky capital city.
Don't like the hustle and bustle of capital cities?
No problem. Take a stroll through one of the many parks located in the centre, or head just outside of the city centre to the mountain Yangmingshan, or chill out at the famous Beitou Hot Springs for a well-earned break from studying Mandarin.
Taiwan Weekend Getaways // The Top 5 Weekend Trips from Taipei
Top 5 Weekend Trips from Taipei // #1 Teapot and Banping Mountain : #2 Jiǔfēn 九份 : #3 Wūlái 乌来 : #4 Baishawan 白沙湾 : #5 Surfing at Wai'ao Beach 外澳海滩
Tradition Meets Technology
Taiwan is an island unlike any other.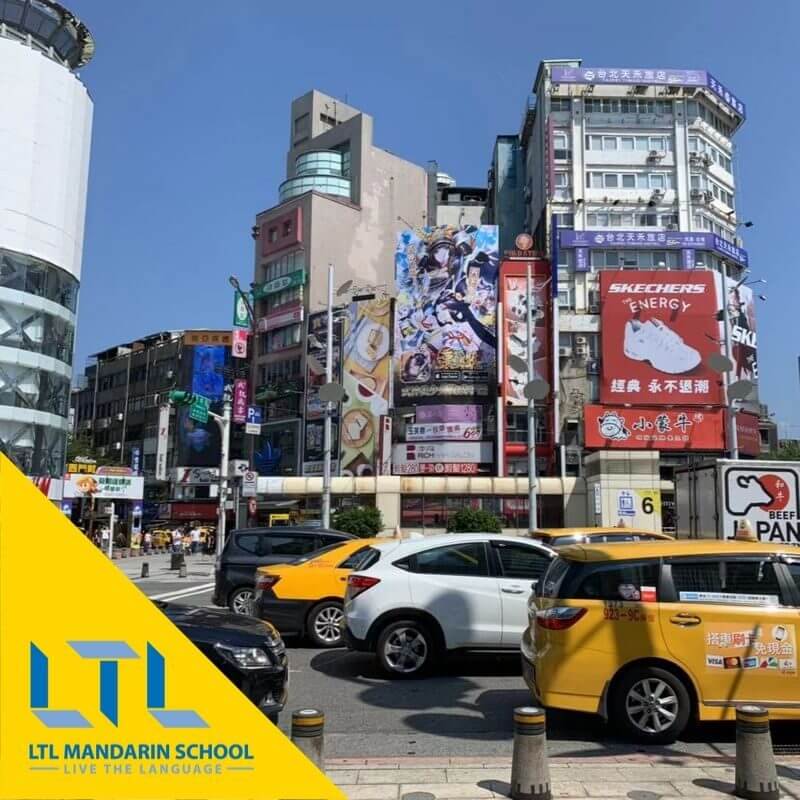 It embraces Chinese culture with many elements of its traditional Chinese heritage found throughout the cities and countryside. B
ut, at the same time, it has become one of the Asian countries in the forefront of technological and economic growth.
This gives you the best of both worlds!
Foreigner Friendly
Making a move to China, where the culture may be so far removed from your own, may seem incredibly daunting.
Taiwan, with its foreigner-friendly attitude, may be the solution if you're looking for a place to learn Chinese.
-VPN
You can browse the world wide web freely without any VPN restrictions that you may encounter in mainland China.
-Food in Taiwan
Traditional Taiwanese food, like much Chinese food, is full of flavour and very yummy.
However, there are times when we just need that Western fix of pizza or pasta.
Taiwan, and especially Taipei's foreigner-friendly style means that your favourite Western food place will always be around the corner.
Whether it be breakfast in Taiwan, or dinner time – you will be well-fed!
Food in Taiwan || Top Taiwanese Food You Simply Cannot Miss
Food in Taiwan is full of flavour and variety. Using a base of noodles and rice, with strong flavours and lots of meat (mainly beef and pork) and fish.
–People in Taiwan
Taiwanese people are incredibly friendly and welcoming to foreigners.
You may find a lot more English around than in mainland China, however, this does not impede your learning Chinese.
In fact, it can make it easier – since it is easier to make friends and practice your language this way.
Taiwan acts as a great bridge between traditional Chinese and modern Western cultures.
If you are looking for a foreigner friendly place to learn Chinese, but still want to experience traditional aspects of Chinese culture, learning Chinese in Taiwan is perfect for you.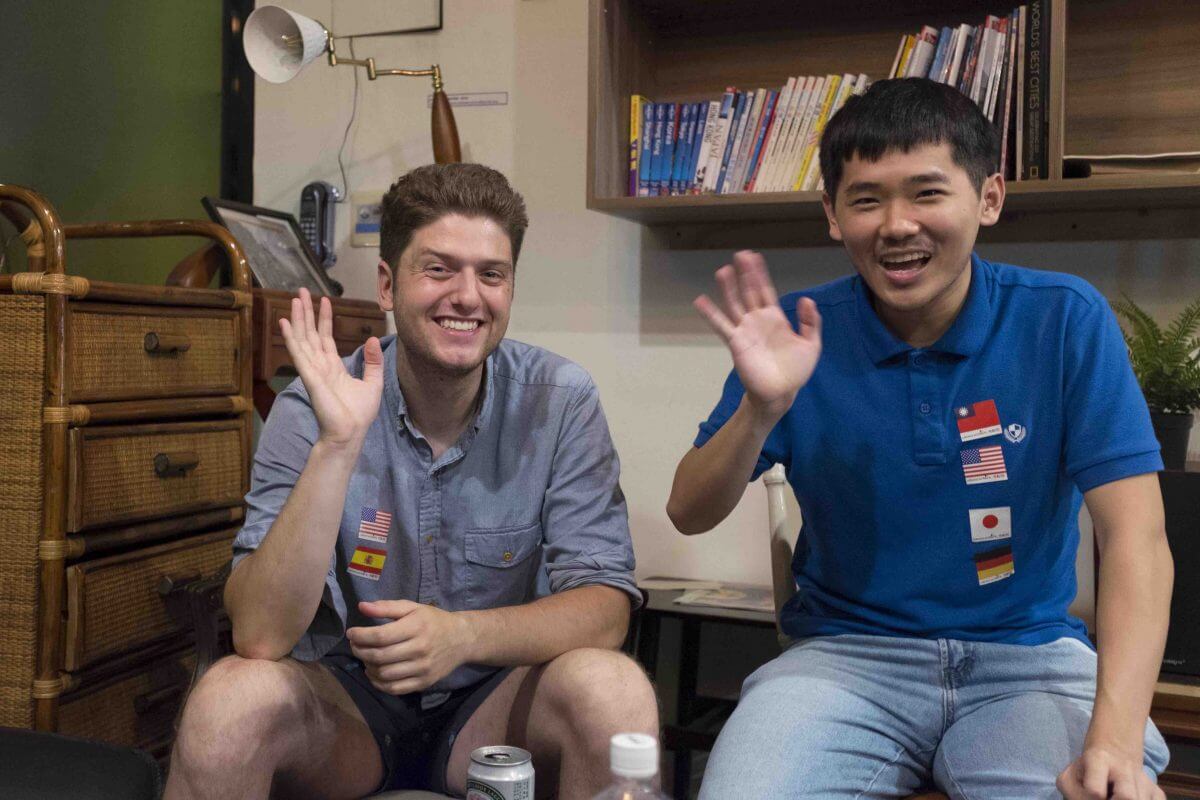 Everyone Loves It
It's true, we challenge you to meet a foreigner who dislikes Taiwan!
Taiwan is widely regarded as one of the best places for an expat to live.
You know you always see those articles "Best place to live in 2021" etc… Taiwan is a regular name on these lists, it's no coincidence.
We were intrigued then, to see what our students thought of Taipei when we opened LTL Taipei…
No surprises, from the very start our students fell in love with the place.
In fact, many have extended their stays in Taipei out of sheer love for the city.
Taipei sells itself with its magnificent night-market scene, it's wonderful polite people, it's beautiful cuisine, and diverse scenery.
Need one final nudge… check out what some of our students thought of LTL Taiwan.
Covid-19 in Taiwan – Quarantine Ends
In mid-October 2022, Taiwan ended its mandatory quarantine restrictions, and restarted tourism.
Despite the fact that masks are still in use (as of October 2022) it feels as though Taiwan is moving towards a life after Covid-19. It has opened its doors to tourism and in doing so to foreign students alike!
Mandatory hotel quarantine has ended in Taiwan, saving you a lot of time, and a lot of money.
On the other hand, quarantine in mainland China continues.

Why Learn Chinese in Taiwan || FAQs
Does Taiwan use Traditional or Simplified Mandarin?

Taiwan uses Traditional Mandarin.
Do Taiwanese speak Mandarin or Cantonese?

Taiwanese speak Mandarin, but use traditional characters whereas the mainland use simplified.
Can I learn Mandarin with a Taiwanese teacher Online?
Is the Taiwanese accent similar to that of Mainland China?

There are differences to Taiwanese Mandarin and Mandarin spoken by mainlanders.

We outlined the differences in a blog post about Taiwanese Mandarin.
Is Taiwan an Island?

Yes, Taiwan is an island based off the east coast of mainland China.
Want more from LTL?
If you wish to hear more from LTL Mandarin School why not join our mailing list.
We give plenty of handy information on learning Chinese, useful apps to learn the language and everything going on at our LTL schools!
Sign up below and become part of our ever growing community!
BONUS | Want to study the local Taiwanese dialect known as Hokkien? We provide Hokkien classes in person and online.