From Ancona to Taipei || An LTL School Trip to Remember
19 Students, 1 Amazing Week || When Ancona Came to Taipei
One of the great things about working at a language school is meeting people from all four corners of the world.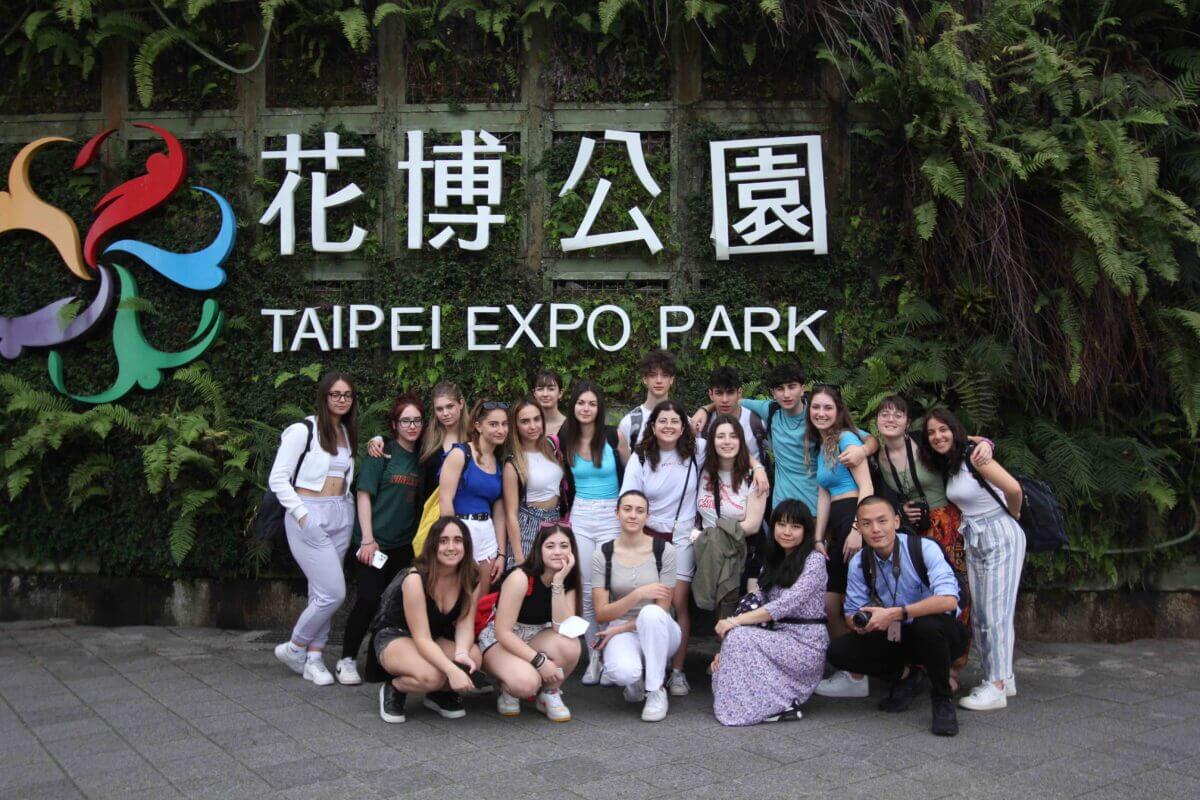 In March 2023, we were lucky enough to welcome 19 fresh faced students from the coastal city of Ancona in Italy.
The students were accompanied by two of their teachers from the school also.
We welcomed the same school to Beijing in 2019 and also in 2018 too.
During the week the students partook in Mandarin language classes with our teachers, and then discovered the wonderful city of Taipei alongside a number of cultural activities with our team.
Here we paint a more detailed picture of their time with us.
High School Name || Istituto d'istruzione Superiore Savoia Benincasa

Website here
Ancona School Trip to Taipei || The Program

Ancona School Trip to Taipei || Where Did They Go

Ancona School Trip to Taipei || What The Students Said

Ancona School Trip to Taipei || Pictures

Ancona School Trip to Taipei || FAQs
Ancona School Trip || The Program
The school trip lasted for a total of 8 days.
During these 8 days our students were split into small groups (just as the LTL way of studying).
In total there were 4 groups. We keep groups small so that students can learn faster.
19 students in one group means no one has the chance to speak. In these smaller groups every students gets the focus they need to speak Mandarin, which is absolutely crucial.
Each group studied 4 hours of Mandarin every morning, starting from 8am and finishing at midday.
This gave them ample time to explore the city and engage in a number of cultural activities we had planned.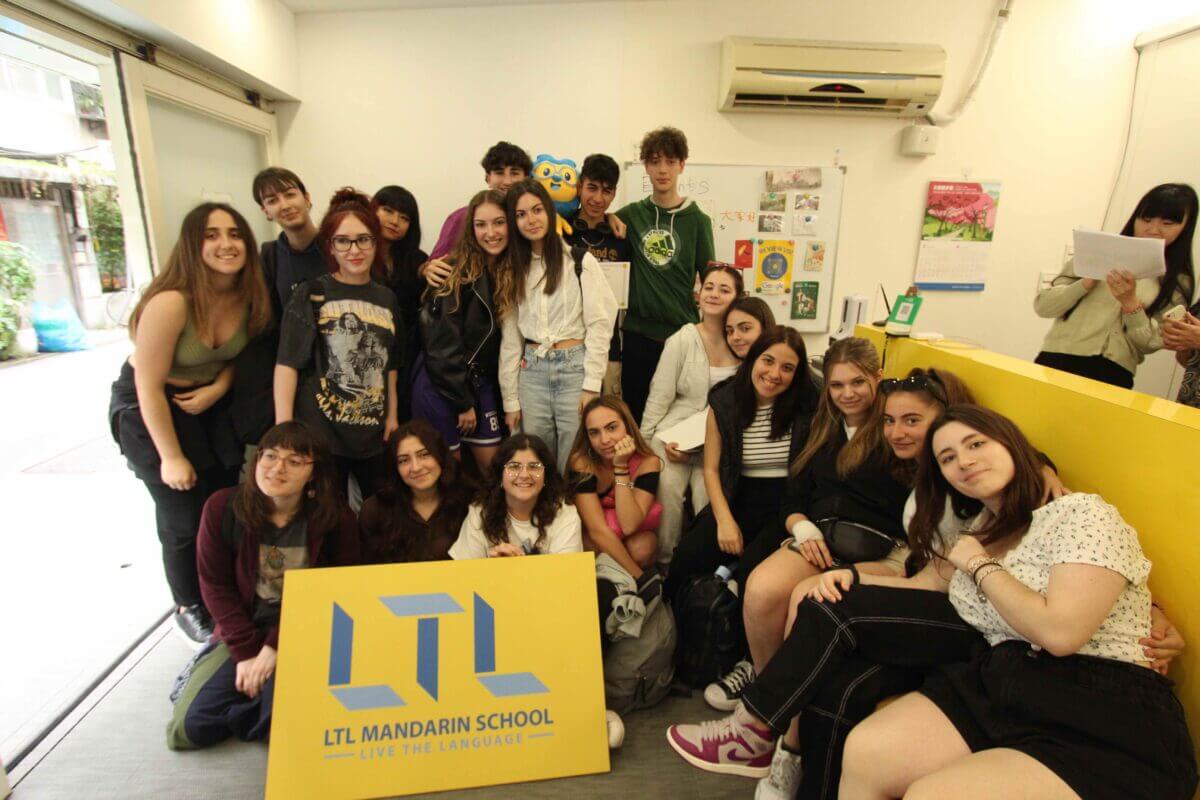 After completion of their 8 days of intensive study with us we presented the students with their very own graduation certificate.
They then took some great pictures with own teachers.
You'll notice our very own Lex the Lion snuck his way into a few of the pictures too!
Bravi to all the students – avete studiato tutti molto bene 😍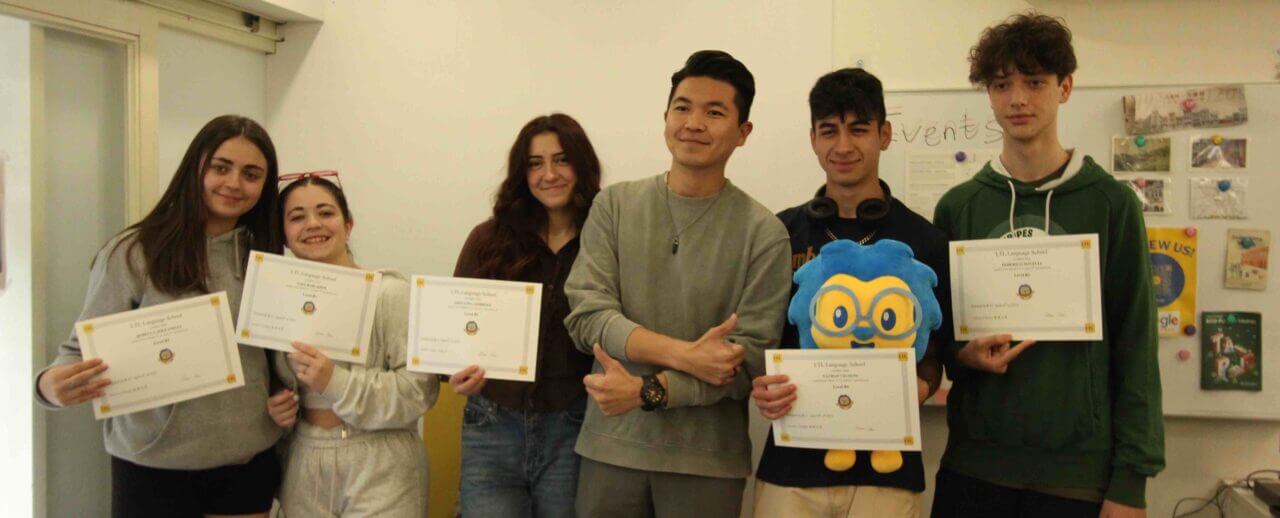 Ancona School Trip || Where Did They Go
After class we took our students on a number of excursions around Taipei which included:
Longshan Temple
Chiang Kai-shek Memorial
Ximending
Beitou
Botanical Gardens
Some of the markets in Taipei including Wanhua market
The weather was unfortunately a bit hit and miss during the week 😔
Alongside day trips we also engaged in some cultural activities such as dumpling making at the school.
The students were accompanied by members and friends of the LTL team so assistance was always on hand when needed.
The students also got stuck into the local food scene in Taipei discovering plenty of local dishes, which is of course all part of the experience when travelling!
Here's the full itinerary that we put together for the trip
| DAY | ACTIVITY |
| --- | --- |
| Day 1 | Taipei 101 |
| Day 2 | Dadaocheng + Dihua Old Street + Night Markets |
| Day 3 | Jiaozi Cooking Class |
| Day 4 | National Palace Museum |
| Day 5 | Chiang Kai-Shek Memorial + Longshan Temple + Ximending |
| Day 6 | Beitou |
| Day 7 | Taipei Expo Park |
| Day 8 | Free time |
Ancona School Trip || What They Said
After the trip we asked some of the students what they thought about their time in Taipei and we were lucky enough to receive some lovely comments!
These are some of them 😎
REBECCA
I think that this was the best experience I've had until now.

Live for ten days in a country so different from ours made me learn a new culture and a new way to live.

I thank everyone who made this trip possible because I will remember it forever.
ARIANNA
It is very difficult to explain this experience in words.
From the first day of our vacation in Taiwan, we were greeted by many helpful and kind people. At school, the teachers were very engaging and also the lessons.
During the rest of the day we visited many wonderful places in Taipei that I will always remember.
The atmosphere on the streets and the people we met made me learn so much and I feel like I discovered a new world.
I never imagined that I would feel so good in a place so far from home but there I was really happy every single day.
I am grateful to LTL, to our teachers, to our wonderful guide and to the people who work in the school for giving me this unforgettable opportunity that has deeply changed me.
SERENA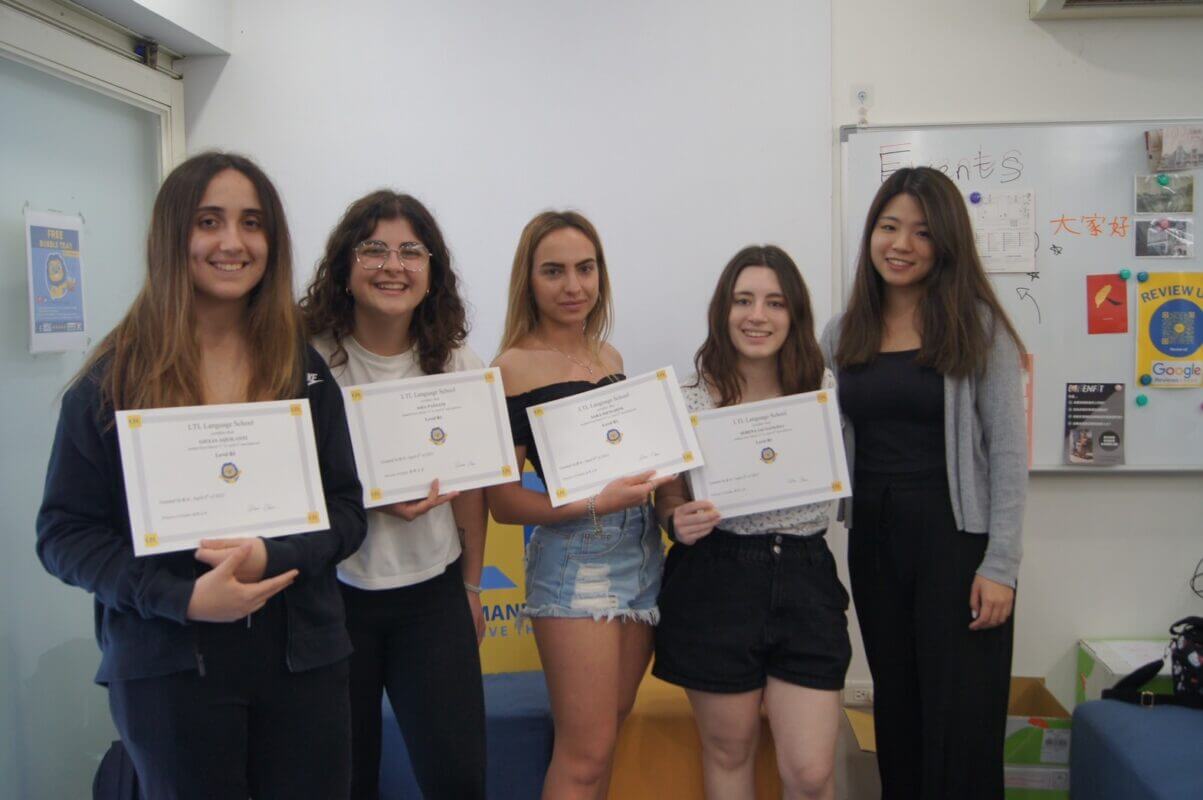 Once in a lifetime experience.
Wonderful people, breathtaking places and amazing memories, wish I was still there.
Hope to see you soon.
再见
SARA
我很喜欢台北和台北的老师!我希望还一个次!
(great effort leaving feedback in Mandarin there Sara 👏 😍)
Ancona School Trip || Pictures
The school kindly shared some of the pictures they took during their week with us.
Here are some of our favourites 🤩
All the staff at LTL would like to thank the students and teachers from Ancona.
We absolutely loved hosting you all – it was a busy but thoroughly enjoyable week and we hope to see some of you again in the future to push your Mandarin skills forward even more.
Grazie a tutti. Ci vediamo
---
If you are interested in bringing your students to Taiwan or Mainland China to study with us, we'd love to hear from you.
You can find out more on our school trip page, or email us using the contact form above.
Ancona School Trip || FAQs
How many days is a typical school trip to Taipei with LTL?

Typically this would last 1 or 2 weeks.

In this particular instance, the students came over for 8 days
How many hours of Mandarin do students study per day?

Student study 4 hours of Mandarin per day with LTL before heading off in the afternoon to partake in some cultural activities.
How many students came to study with LTL from Ancona?

This school trip included 19 students, accompanied by 2 teachers from the school.
Where did the students stay?

All students stayed in a hotel just 1 MRT stop from the school so the journey each morning was a short walk or MRT journey.
What did the students have for breakfast?

Students ate at the hotel each morning before leaving for class.
Want more from LTL?
If you wish to hear more from LTL Mandarin School why not join our mailing list.
We give plenty of handy information on learning Chinese, useful apps to learn the language and everything going on at our LTL schools!
Sign up below and become part of our ever growing community!
BONUS | Want to study the local Taiwanese dialect known as Hokkien? We provide Hokkien classes in person and online.