Building Your Expat Life in China and Coping With People Moving Home || Part 2
Dealing With People Moving Home || Here's What to Do…
Building up your expat life in China is difficult enough without your closest friends then moving home just after you start to feel settled!
People come to China/Taiwan for all kinds of reasons. To study, work, or intern…
So, how do you cope when your expat network you've invested so much time and energy in building starts to disappear one by one?
Moving abroad, it is bound to happen that people will move back home.
In fact, even if you live back in your home country, people still move away! But, this is much more so in such a transient city like Beijing where many people often come and go.
This can have many reasons, such as personal reasons, work, or just simply "I've had enough of Beijing" (heard this last one too often).
Part 1 below.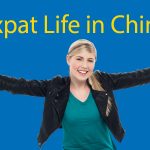 Building Your Expat Life in China and Coping With People Moving Home || Part 1
Find out first how to make your expat life in China easier from the start, and how to deal with your friends moving home with LTL Language School.
People moving away sucks. And often makes you wonder and question things. Should you move as well? Are you being left behind whilst everyone moves to better things?
Don't fret! Here's some advice from some expats here at LTL who have been through it – a lot!
---
Friends Moving Home: Saying Goodbye
Saying goodbye to your expat buddies can suck. Especially since you're left behind, perhaps feeling a bit lost without your crew.
A few important things to remember.
It's okay to be sad! Let those tears out, get that sad romcom on and have a little cry with your teddy bear (who by the way is super loyal and will never leave you) and eat your weight in chocolate.
Or, grab some other buddies who you haven't contacted in a while and drag them out to a drink in your local.
As amazing as living abroad as an expat is, this is part of the package. If you experience your friends moving home for the first time, it can be pretty sucky. Unfortunately, this is going to happen again. But, it will only get easier.
This is the lifestyle you chose. This may be one of the negatives of living an expat life, but think of all the positives that come with it. And the reason why you chose this lifestyle in the first place! You'll instantly be reassured.
Chinese Phone Calls ☎️ How To Be A Pro On The Phone
Making phone calls in Mandarin can be intimidating, as native speakers tend to speak very fast. Here is our guide to becoming a pro and cracking the code.
Friends Moving Home: How to Cope
Have something that is secure
Have something that is just for you that will always be a constant. Whether this means a cafe that you like to visit to work or read a book, a certain tourist spot you like to visit or even a certain thing you like to eat.
Find something that you can keep as a constant in your crazy expat life, and this will help you to feel more secure when things start to inevitably change, and your friends start to move home.
Keep in touch with friends old and new
Remember those old friends you had from back at home that you've known since you were a kid, or from school?
They may not be abroad with you, but they're still there! Give them a call, or even plan a visit to go and see them to make yourself feel better about your other expat friends moving abroad.
You can give them a quick call and get some reassurance, or just simply remember all of the people you have back in your home country waiting for you that will be life-long friends!
Enjoy time with yourself
This will make it easier when you suddenly find yourself by yourself – which unfortunately happens a lot when you're used to travelling, moving abroad or living as an expat in various countries.
Start to learn to enjoy spending time with yourself, and you won't feel so lost when you suddenly find yourself along after experiencing your friends moving home.
Make some Chinese friends
Make some Chinese friends who have a solid base in Beijing and you'll have a friendship crew to go to who you'll know are always there and you can always go to.
There are multiple benefits to making Chinese friends whilst you're living in Beijing – this is just one of them!

If you come to study with us, check out our Connection Kit on the services pages linked above! A great way to make local friends here, very fast.
Moving to Taiwan || A Guide By Those Who Made The Move
Moving anywhere in the world can be a big task. Depending on where you come from, moving to Taiwan may create a big distance between you and your hometown.
Get a Chinese partner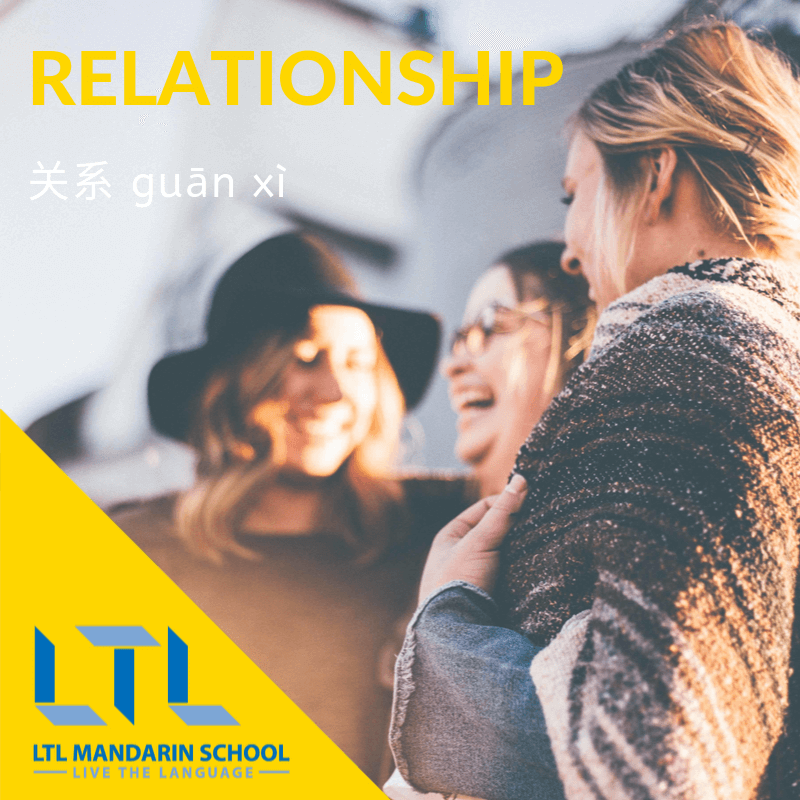 If you're going to be in Beijing for the long haul, you might think about looking for a Chinese boyfriend or girlfriend.
In other words, someone who lives there permanently and plans to stay there for the foreseeable future. This, of course, can get complicated if you then decide you want to move away…
Getting a Chinese partner is a great way of making sure you always have somebody there should you need them.
But don't forget about those friends back home, or those you've met abroad or whilst travelling! Thanks to the internet, they're always just a message or a skype call away. Even in China, friends outside of the city are just a message away (more likely on Chinese Social Media or Weibo).
Family are forever
Don't forget about mama and papa back home always eager to hear news from you.
If you're feeling homesick after your friends moving away, or if you're feeling a bit lonely, family are always there to give you some love and support! Even though they may be miles away.
Friends Moving Home: The pros of your expat crew moving home
This is not a way to tell your friends to get lost. But, one of the best ways to cope with your expat network moving home is to look at the pros behind or.
Or at least, try and find some pros in it.
See it as a chance to travel
Congratulations, your friends moving away now means that you have a friend somewhere else in the world.
You've become one of those people with friends everywhere. This is cool for many reasons – the main one being it's a great excuse to travel to see them!
I've just booked my flights to Australia in a few weeks time after finding out my Beijing buddy is moving home. That definitely helped soften the blow!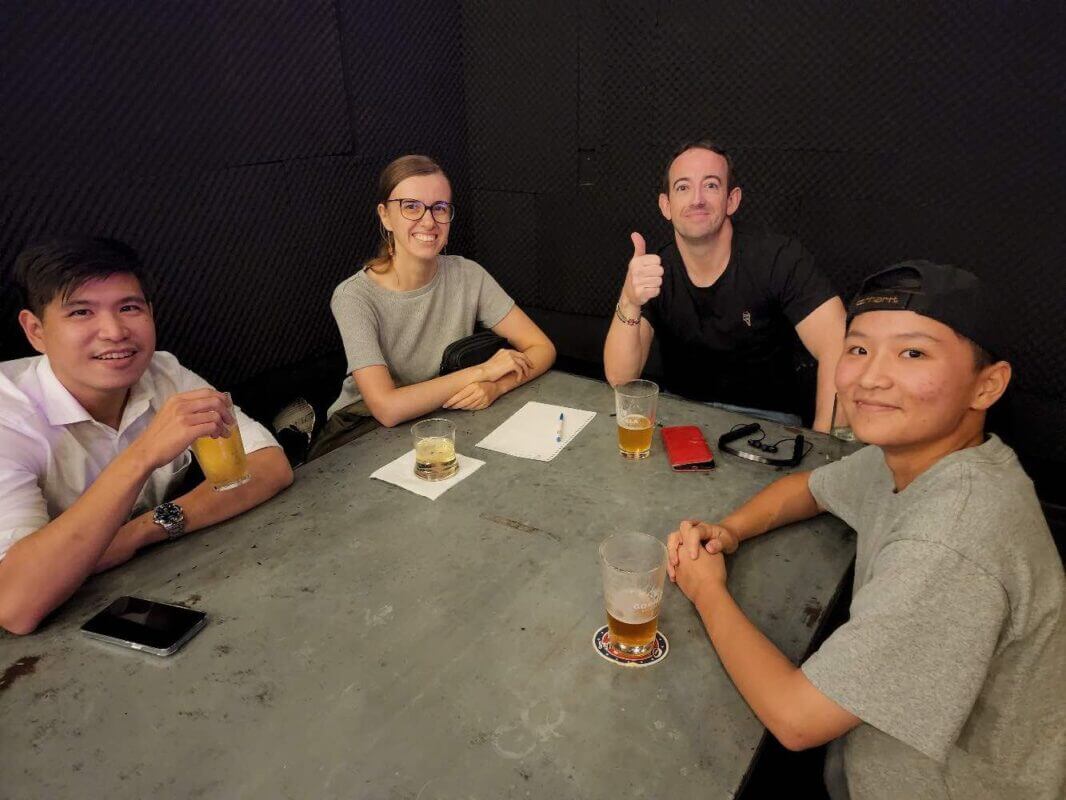 Meet new friends
Having a solid expat network can mean that you get a bit complacent with meeting new people. Which is fine – you don't need to. Until they start moving home… This is a great opportunity to extend your expat network and start meeting some new friends*.
(*Disclaimer: This repeats once they start moving home too…)
Have new experiences
A great chance to get back out there, try some new things, and meet new people! Join a new group, learn a new language, skill, or sport, or just start getting social again in bars and nights out!
Check blog post 1 just in case you've forgotten how to socialise and need a reminder of how to start meeting new people again and have new experiences.
This doesn't mean you're starting from square one. You already are well ahead of the game since you know all your favourite spots and the best hangout areas, as well as the best bars in Beijing for meeting people.
Taiwan Weekend Getaways // The Top 5 Weekend Trips from Taipei
Top 5 Weekend Trips from Taipei // #1 Teapot and Banping Mountain : #2 Jiǔfēn 九份 : #3 Wūlái 乌来 : #4 Baishawan 白沙湾 : #5 Surfing at Wai'ao Beach 外澳海滩
Friends Moving Home: Remember, you'll do it too! (Probably)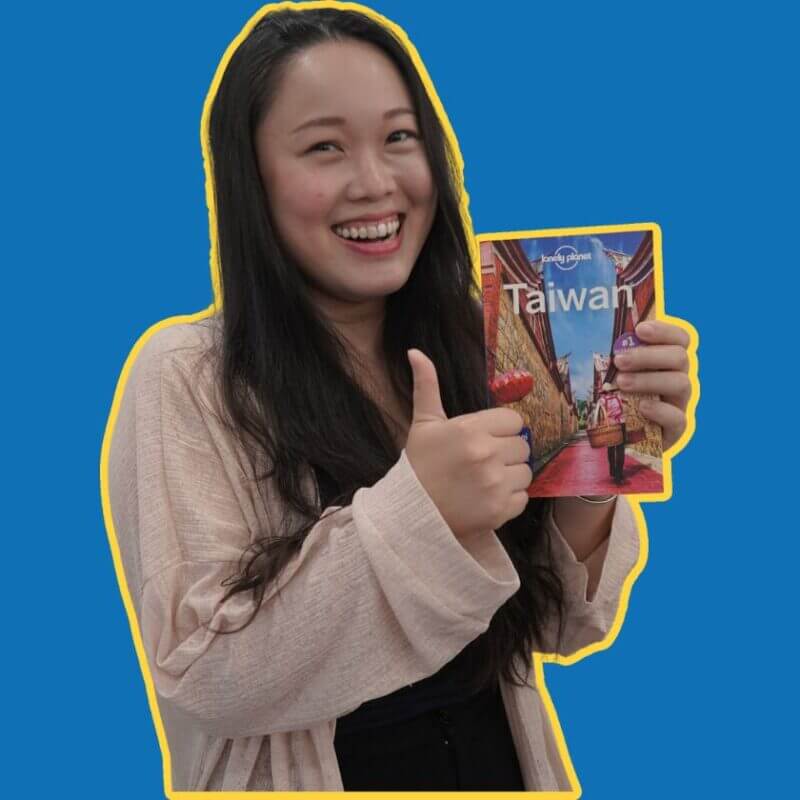 One final note to remember is that you're not always going to be the one left behind.
You're going to be the one moving home or moving abroad, leaving your buddies behind you.
So, let's not get too bitter about people leaving! In a perfect world people would come and go at the same time as you, so no one is left behind. But hey, the world isn't perfect.
Your time to leave China will come (most probably), and you'll have people just as gutted to see you go as you were once when your friends from your expat network left.
Two important things to remember to do when you're moving back home or deciding to leave China:
Have a massive leaving party.
Add everyone on Facebook – WeChat is an awesome app, but let's be honest once you leave China you're not going to carry on using it all too much once you're not confined to the restrictions of the Great Firewall of China.
Want more from LTL?
If you wish to hear more from LTL Mandarin School why not join our mailing list.
We give plenty of handy information on learning Chinese, useful apps to learn the language and everything going on at our LTL schools!
Sign up below and become part of our ever growing community!
BONUS | Want to study the local Taiwanese dialect known as Hokkien? We provide Hokkien classes in person and online.