Peppa Pig in Chinese 🐷 Learn Chinese with Cartoons
Peppa Pig in Chinese // A Guide To Your Favourite Pig (PLUS Translated Theme Tune)
Peppa Pig in Chinese is yet another arrow you can add to your bow of popular Western cartoons dubbed in Chinese, alongside Spongebob and Pokemon.
Cartoons continue to grow in popularity for language learners for their clear pronunciation and repetitive use of vocabulary, but some of them – Peppa Pig in particular – are extremely popular in China for a handful of other reasons too.
If you're mainly interested in picking up a phrase or two, make sure to check out the Chinese version of "I'll Make a Man Out of You" from Mulan.
---
The History of Peppa Pig in Chinese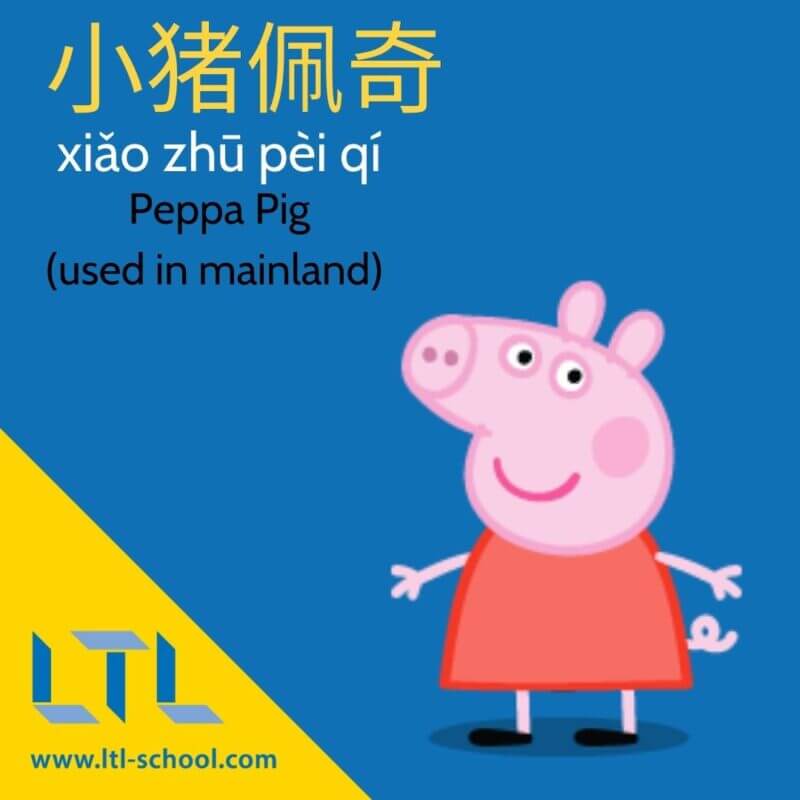 Peppa Pig is an international sweetheart, and it's been translated into 40 different languages in more than 180 countries.
One of these is China.
Peppa was first launched in China in 2015 – 11 years after her creation and Peppa Pig in Chinese is too adorable to miss!
The seasons dubbed in Chinese Mandarin are by famous Chinese voice actors:
Jiang Yuling
Chen Yiwen
Fan Churong
Fu Chong
Zhang Anqi
and more…
Peppa pig in Chinese is extremely popular.
Not only are the shows watched by many, but dubbings are no longer just in Mandarin but also many various Chinese dialects, reaching a wider audience.
Furthermore, a whole variety of items stamped with either the Peppa Pig logo or characters are sold over China, from T-shirts and real tattoos to temporary tattoos and edible snacks.
There is even a Peppa Pig indoor theme park in Pudong, Shanghai for young children to play or host birthday parties.
The brand loyalty is strong.
Where Can I Watch Peppa Pig in Chinese?
If you're in the mainland, you can find Chinese dubbed Peppa at: IQiyi, Mango TV, Youku Tudou and Tencent Video.
If you're outside of China – Youtube is best!
But you can also find short clips and memes on Weibo Intl if you're looking for a more immersive experience.
Copyright Issues
Given how popular Peppa Pig is, there have been numerous cases of bad faith actors taking advantage of local laws and creating their own copyright of some of the many characters in the past.
According to WhatsonWeibo, these individuals were called "trademark squatters" who received tens of millions of pounds from their Peppa Pig merchandise.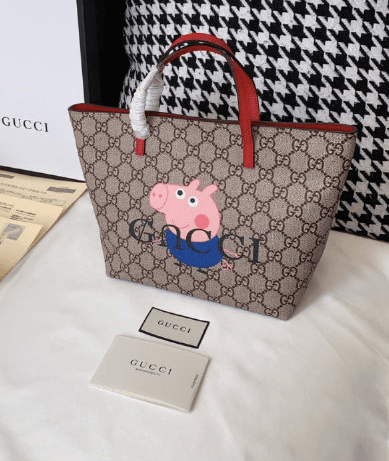 Items that should have been produced only by Entertainment One, the sole licensor of Peppa Pig, however various versions of the brands name and characters were copyrighted back in 2011 – before the show launched in the Mainland.
Copyrighting in China can be done across industries and with variations of the original name and there are no regulations on who can apply for them.
The policy simply favours the first individual to apply, empowering many opportunists who invested in Peppa Pig before it blew up with hopes of a big return.
Often, there is an expectation the brands will buy the copyright from the 'squatters' for large sums.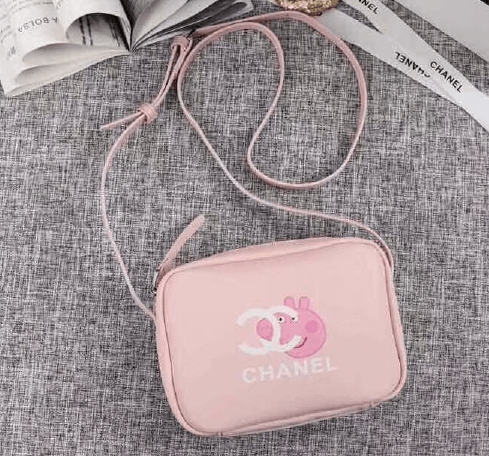 However, as of early 2020, Entertainment One won their copyright infringement claims and have reclaimed their sole right to produce anything related to Peppa Pig in the Mainland.
The Chinese court in Jiangxi ruled that any companies using the image illegally on their products must stop immediately.
However, there have been some very interesting items produced during prior to the ban, including various 'collaborations' with well-known brands.
Is Peppa Controversial in China?
We've all heard Peppa Pig is banned in China, but do you know why this happened or when?
The rumours are a little confusing so here is a simplified breakdown.
Peppa Pig is not banned in China.
This is probably already clear from the many Chinese sites listed above that still stream the show for free to date.
However, it was blocked in 2018 from being searched on Douyin (Chinese TikTok) after hashtags were flooded with 'gangster' and anti-establishment opinions.
Over 30,000 videos were removed quickly in order to prevent the spreading harmful ideas.
Although Peppa Pig does not promote these ideas, the brand unexpectedly became the symbol of the community and thus was found breaking Douyin's terms and conditions.
The misuse of the character was the problem, causing the ban, not the actual brand.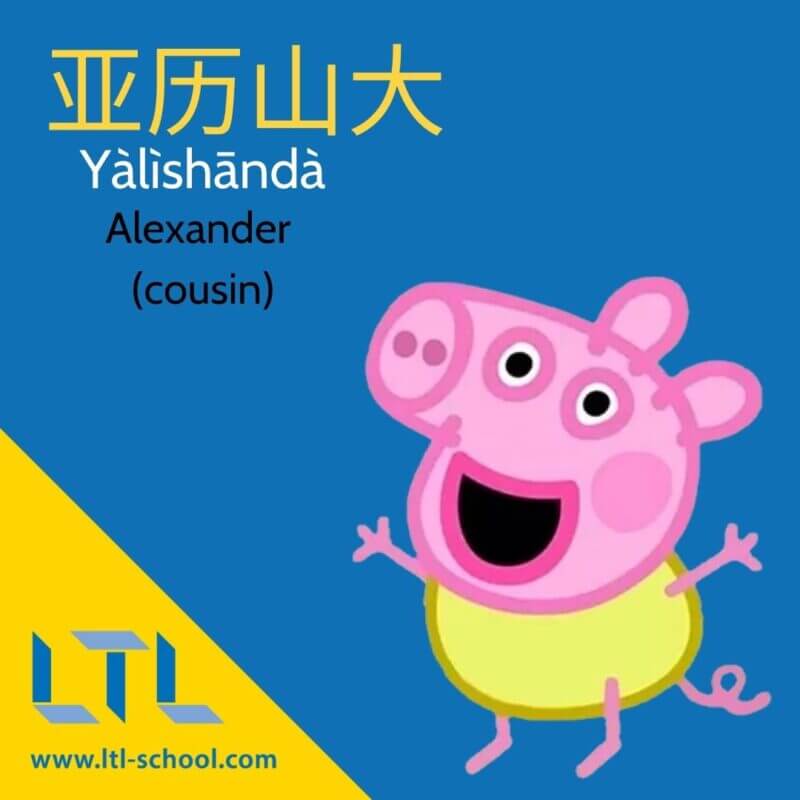 Whilst there was no official government ruling to carry out the ban, the app's management team followed pre-emptive measures.
They felt it best to remove values that went against the ethos of society and encouraged harmful behaviours by a percentage of the population they view as being on the outskirts.
Since the incident almost 3 years ago, Peppa Pig in Chinese (and English) can be found back on Douyin and other Chinese apps without problem.
Although there are fewer posts, all content under related hashtags are all relevant and remain in line with the brand now.
Chinese McDonalds 🍟 vs Chinese KFC 🍗 Who is REALLY Best?
Chinese McDonalds VS Chinese KFC | Fast food in China is big, but who really is the best value for money in China? We score them both out of 30.
Peppa Celebrates Chinese New Year
To celebrate bringing in the 12th animal of the lunar calendar cycle (Year of the Pig), "Peppa Celebrates Chinese New Year" was released.
The musical – in Chinese Mandarin – was produced by Alibaba Pictures and Entertainment One and featured a mixture of live action and animated content.
February 4th 2019 – January 24th 2020 celebrated the year of the pig and a great way to celebrate was a collaboration with an internationally famous animated pig.
The musical gives insights to the world into the cultural values and traditions Chinese families uphold during the festival.
Pigs are popular in Chinese culture – Zhu Baijie, a villain in "Journey to the West" is one of the most famous in the country.
But Peppa Pig in Chinese was a great way to combine East and Western culture together for the CNY celebration.
IMDB rated the musical 3.2 🌟 out of 10 whilst Rotten Tomato's hasn't yet rated the film.
Diplomacy
As a result of Peppa Pig being more than just a cartoon in China, the increased platform after the musical helped to play a role in bringing China and the UK together.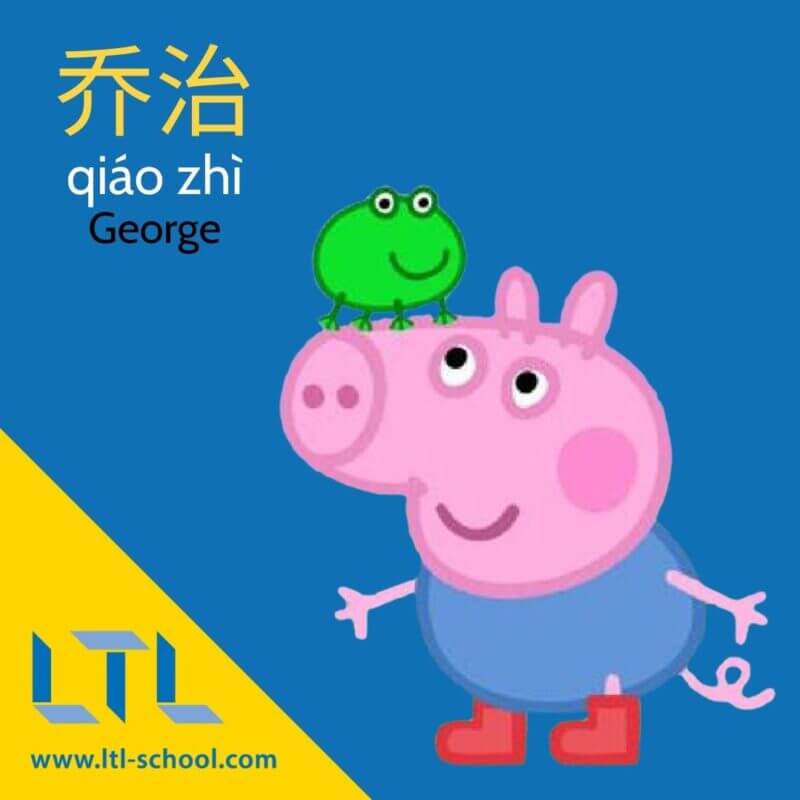 China's efforts to crack down on copyright infringements of the cartoon were amplified around the release of the musical and officials built on this platform to also run campaigns – using the brand – to highlight the importance of abiding by copyright rules.
Diplomacy including Peppa extends both ways though – also in 2019, two young Chinese twins went viral on Weibo for their love of Peppa pig.
They were invited to have tea with the British ambassador according the GOV.UK website.
Further, they secured a "Special Invitation" to the UK, to visit Buckingham Palace and explore British culture – including a trip to Peppa Pig World and the Peppa Pig studios.
Peppa Pig Character List
So now you know Peppa Pig in Chinese exists, it's important to familiarise yourself with the names of the other characters in the brand.
| Character Name in Chinese | Character Name in English |
| --- | --- |
| 小猪佩奇 (xiǎo zhū pèi qí) | Peppa Pig (in mainland China) |
| 佩佩猪 (pèi pèi zhū) | Peppa Pig (in Taiwan) |
| 佩奇 (pèi qí) | Paige |
| 乔治 (qiáozhì) | George |
| 克洛伊 (kè luò yī) | Chloe (cousin) |
| 亚历山大 (yàlìshāndà) | Alexander (cousin – Chloes baby brother) |
| 猪妈妈 (zhū māmā) | Mummy pig |
| 猪爸爸 (zhū bàba) | Daddy pig |
| 猪姥姥 (zhū lǎolao) | Grandma pig |
| 猪姥爷 (zhū lǎoyé) | Grandpa pig |
| 小狗丹尼 (xiǎo gǒu dān ní) | Danny dog 🐶 |
| 小马佩德罗 (xiǎo mǎpèidé luó) | Pedro pony 🐎 |
| 小羊苏西 (xiǎo yáng sū xī) | Susie sheep 🐑 |
| 小兔瑞贝卡 (xiǎo tù ruì bèi kǎ) | Rebecca rabbit 🐰 |
| 大象艾米丽 (dà xiàng ài mǐ lì) | Emily elephant 🐘 |
| 小猫坎迪 (xiǎo māo kǎn dí) | Candy cat 🐱 |
| 斑马佐伊 (bānmǎ zuǒ yī) | Zoe zebra 🦓 |
| 狐狸弗雷迪 (húlí fú léi dí) | Freddy fox 🦊 |
| 小狼温蒂 (xiǎo láng wēn dì) | Wendy wolf 🐺 |
| 长颈鹿杰拉德 (chángjǐnglù jié lā dé) | Girrade giraffe 🦒 |
| 鼹鼠茉莉 (yǎn shǔ mòlì) | Molly mole |
| 熊猫佩吉 (xióngmāo pèi jí) | Peggy panda 🐼 |
| 熊猫潘多拉 (xióngmāo pānduōlā) | Pandora panda 🐼 |
| 老鼠曼迪 (Lǎoshǔ màn dí) | Mandy mouse 🐭 |
| 羚羊夫人 (língyáng fūrén) | Mrs Antelope |
Key characters names and translations.
Singalong with Subtitles
Now you've got to grips with Peppa Pig in Chinese, why not take the first step to fluency and practise singing along to the very short theme tune?
Wǒ shì pèi qí
我是佩奇
I'm Paige

Zhè shì wǒ de dìdì qiáozhì
这是我的弟弟乔治
This is my younger brother, George

Zhè shì wǒ de māmā
这是我的妈妈
This is my mum
*snort*

Zhè shì wǒ de bàba
这是我的爸爸
This is my dad
*snort*
Hāhāhā
哈哈哈
ha ha ha

Xiǎo zhū pèi qí
小猪佩奇
Peppa Pig
Peppa Pig in Chinese – FAQs
Why does Peppa Pig have two Chinese translations?

One is used in the Mainland (小猪佩奇) with simplified characters and one is used in Taiwan (佩佩猪) with traditional characters
Where can I watch Peppa Pig in Chinese outside of China?

Youtube or iQiyi both have Peppa Pig episodes in Chinese.
Is Peppa Pig banned in China?

Short answer – no.

However, Peppa Pig content is limited on some Chinese apps to stop the brand being misused by the public.
Can I listen to the Peppa Pig theme tune in Chinese?
Want more from LTL?
If you wish to hear more from LTL Mandarin School why not join our mailing list.
We give plenty of handy information on learning Chinese, useful apps to learn the language and everything going on at our LTL schools!
Sign up below and become part of our ever growing community!
BONUS | Want to study the local Taiwanese dialect known as Hokkien? We provide Hokkien classes in person and online.