Ri Xing Foundry – The Complete Guide (for 2022-2023)
Discover the Ri Xing Foundry in Taipei || An Unmissable Attraction
The name may not sound like much, but what makes the Ri Xing Type Foundry so special?
Taipei's Ri Xing Type Foundry (日星鑄字行) houses the last remaining collection of traditional Chinese character moulds in the world, making this a must-see place during your time in Taiwan.
Ri Xing Foundry || Intro

Ri Xing Foundry || What is Letterpress Printing?

Ri Xing Foundry || The Secrets

Ri Xing Foundry || Why Visit?

Ri Xing Foundry || Looking Forward

Ri Xing Foundry || How to Visit

Ri Xing Foundry || FAQs
---
Ri Xing Foundry Introduction
A visit to the Ri Xing Foundry is a unique experience and should be high on your list of things to do in Taipei.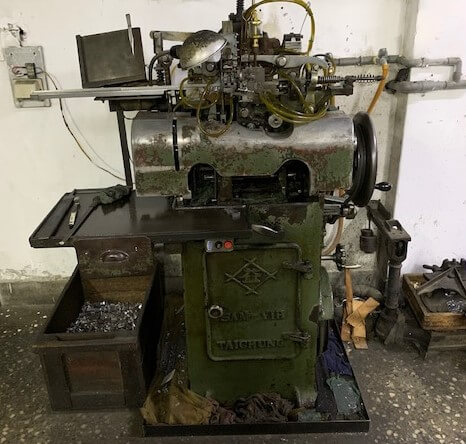 You're unlikely to stumble across Ri Xing foundry unless you're looking for it: this part-foundry, part-shop, part-museum is tucked away on a narrow alley in a quiet neighbourhood of hardware stores in Datong District.
From the outside it is unassuming but inside, you'll find a wealth of history and a celebration of the beautiful art of letterpress printing with traditional Chinese characters.
This family-run business is on a mission:
to preserve the heritage of this unique art.
What is Letterpress Printing?
Before the digital era, mass-printing used individual moveable relief types of letters and punctuation marks protruding from a three-dimensional block.
These types were arranged in various combinations to form pages of words. When the page of type was ready it was covered in ink and pressed onto paper.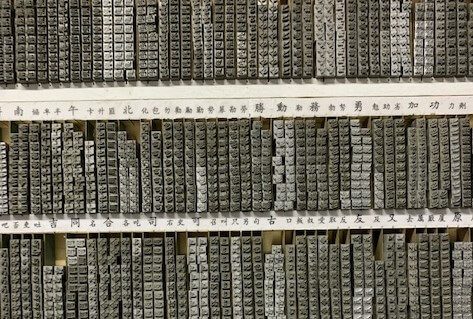 Moveable types have been made from various materials but the most commonly found is lead, which is more hard-wearing and can endure higher temperatures.
Types were produced by foundries like Ri Xing.
Johannes Gutenberg is often credited with inventing this method in the 15th century, even though the Chinese had been using it for more than 400 years by then.
Unlike other languages, Chinese has no alphabet.
Words are made up of Chinese characters, which each contain between one and 25 strokes.
There are more than 50,000 Chinese characters, and although they are not all commonly used it means that for traditional lead typing, a printer needed a lot of individual Chinese character types.
For anyone studying towards the HSK, you will only need to show knowledge of 2,600 Chinese characters to pass the exam at the highest level.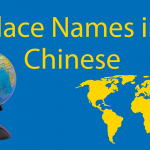 256 Place Names in Chinese 🌏 Rotterdam or Anywhere, Liverpool or Rome…
What are the world's most famous place names in Chinese? We've got a complete list here, 256 to be precise. From Rome to Rio, Japan to Jakarta!
The Secrets of Ri Xing
Ri Xing is primarily a foundry, using bronze castings to create the lead types of Chinese characters.
The types would be bought by printers across Taiwan.
When Ri Xing opened its doors 50 years ago, there were more than 5000 letterpress printers in Taiwan. Sadly, the end was in sight for traditional printing methods.
As new printing techniques emerged, letterpresses declined and there was no longer a demand for lead types, which left foundries like Ri Xing obsolete.
But although all the other types of foundries in Taiwan closed their doors long ago, Ri Xing continues to practice and promote the craft.
The foundry still employs several moulding machines that use bronze castings to produce the three-dimension Chinese character lead-type pieces, making it the last and only foundry of its kind in Taiwan.
Today, the owner Mr Chang Chien-Kuan – the son of Ri Xing's founder – is on a mission to preserve not only his family business but an art-form that has almost been forgotten.
Bopomofo 🤔 What Is It & How Do I Use It
Pinyin is used throughout mainland China, Hong Kong, and Macau. But have you ever heard of Zhuyin input or bopomofo? We reveal all in this pocket guide.
Why Visit the Ri Xing Foundry?
Ri Xing is home to 120,000 moulds of different Chinese characters and more than 10 million lead Chinese character types.
The types are available in different sizes and three different typefaces — kai ti (楷體) (regular script), song ti (宋體) and hei ti (黑體) (sans-serif black).
Ri Xing continues to sell lead Chinese character types and has a stock of more than 10 million lead character pieces for printing or sale.
You can have the Chinese characters in your name made into a stamp, which costs a couple hundred NTD and makes for an awesome souvenir of your time in Taiwan and great gifts to take home.
The types are lined up neatly in row upon row across the wooden shelves that line this quirky little store.
The characters all face outwards and are arranged by character, size and font, allowing you to easily find what you're looking for. It's a spectacular sight, and visitors can quite easily spend hours browsing this vast collection.
It's a popular place to have stuff printed too – from wedding invitations to name cards.
We were told that many Taiwanese, including Taipei's Mayor, won't have their business cards printed anywhere else.
The foundry attracts large numbers of foreign visitors every week, and the owners have installed an audio guide to help guests appreciate the special history of the place and learn about letterpress printing.
Looking Forward
Although there are no longer letter-presses using traditional Chinese characters, the printing method has seen a recent revival of popularity in Europe where it is being embraced as a heritage craft and there is a renewed appreciation for its beauty.
This could give hope to the Ri Xing foundry.
The main challenge for the foundry today is that many of its bronze castings of Chinese characters are becoming worn.
Repairing them is a time and resource-heavy process, and currently, the only person with the right skills to tackle this monumental challenge is Chang Chien-Kuan himself.
While colleagues and family members welcome visitors, he spends his days casting Chinese character printing types and restoring old castings in the workshop at the back of the foundry.
It's an uphill struggle.
But Chang Chien-Kuan says he feels a duty, both to his father and to Taiwan's heritage, to preserve and pass down this unique aspect of Taiwanese culture.
His mission is getting a boost from the Government: several years ago Taipei City's Department of Cultural Affairs began working with Ri Xing to organize workshops at the foundry in an effort to promote the venue as a cultural symbol and share this cultural icon with more Taiwanese people.
As part of these efforts, many of the typefaces are in the process of being digitized.
There are also plans to transform the space into an interactive museum, so that this slice of Taiwanese heritage can be enjoyed by future generations.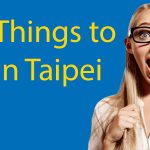 Weird and Fun Things to do in Taipei (for 2023)
If you're looking for the quirkier side of Taiwan's capital, we've got you covered with our top 10 guide of alternate and fun things to do in Taipei.
How to Visit Ri Xing Foundry
You don't need to make an appointment to visit Ri Xing.
To book a tour or find out about workshops and events, we recommend contacting them through Facebook.
Address
Opening Hours
Phone
No. 13, Lane 97, Taiyuan Rd, Datong District, Taipei
Monday-Friday | 9am-noon and 1:30-6pm
Saturday | 9:30am-noon and1:30~5pm
Sundays | Closed
+886 2 2556 4626
Here is a map with directions directly from LTL Taipei to the Ri Xing Foundry
---
Ri Xing Foundry || FAQs
How do you spell Ri Xing Foundry in Mandarin?
What is there at Ri Xing?

Ri Xing houses the last remaining collection of traditional Chinese character moulds in the world, making this a must-see place during your time in Taiwan.
Where is the Ri Xing Foundry?

No. 13, Lane 97, Taiyuan Rd

Datong District, Taipei
What are the opening hours for Ri Xing?

Monday~Friday, 9am~noon, 1:30~6pm

Saturday, 9:30am~noon, 1:30~5pm

Closed Sundays
What is the phone number for Ri Xing?
Want to discover more things to do you in Taipei?
Check out our blog and see what Tobias and Mikkel from Denmark recommend below…
Want more from LTL?
If you wish to hear more from LTL Mandarin School why not join our mailing list.
We give plenty of handy information on learning Chinese, useful apps to learn the language and everything going on at our LTL schools!
Sign up below and become part of our ever growing community!
BONUS | Want to study the local Taiwanese dialect known as Hokkien? We provide Hokkien classes in person and online.