Taiwan Festivals 2023 | Music Festivals In Taiwan You NEED To Attend 
Your Complete Guide || Taiwan Festivals 2023
Taiwan Music Festivals are an absolute hidden gem. Now the secrets out, let me explain why you need to visit a music festival in Taiwan in 2023 (and which ones to attend!)
I never thought I'd say this, but Taiwan is one of the best places in the world for music festivals.
Why?
Music festivals in Taiwan are often free. They happen all year round. Tickets are often relatively cheap. They have big names. AND everyone is so welcoming and nice.
So… what makes Taiwan's music festivals so great? How can you visit them? Which ones should you visit and… why are so many FREE?!
I'm going to cover all of these and more as I introduce you to Taiwan's hidden gem; the Taiwan Music Festival.
Music Festivals in Taiwan || Introduction

Music Festivals in Taiwan || What's So Special?

Music Festivals in Taiwan || Where to Find Them

Music Festivals in Taiwan || Free Music Festivals Taiwan

Music Festivals in Taiwan || Buying Tickets

Music Festivals in Taiwan || Music Festivals in Taiwan 2023 List

Music Festivals in Taiwan || FAQs
---
Music Festivals in Taiwan | Introduction
After visiting several music festivals in Taiwan over the past few months, there are a few things I've noticed that make the music festival scene here very unique – and unmissable!
Music festivals in Taiwan might not be the first thing that springs to mind when you think of this small island off mainland China.
But with an all-year festival season and a nice mix of rock, pop, and EDM, the Taiwanese music festival has something for everyone.
Oh, did we mention it is probably on a beach, too?!
Let's take a look at some of the perks of festivals in Taiwan.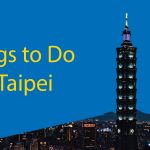 Things to Do in Taipei (2023 Update) | The Complete Guide
Follow our huge list of things to do in Taipei. Everything from the best things to eat, and the best day trips outside of Taipei. You cannot miss these!
Music Festivals in Taiwan | What's So Special?
To answer this question, I'll share with you some of my first-hand experiences.
No crowds
For some unfathomable reason, the festivals I've been to have just not been crowded.
That's not because of the lack of big names but I genuinely think in comparison to UK festivals, music festivals in Taiwan are so ubiquitous people don't have to rush to their one festival a year.
It's super chill and you can expect to be able to get pretty near the front of any crowd – even if you show up halfway through the performance.
Bonus – you don't have to queue for hours before the performance!
Two-in-one performances?!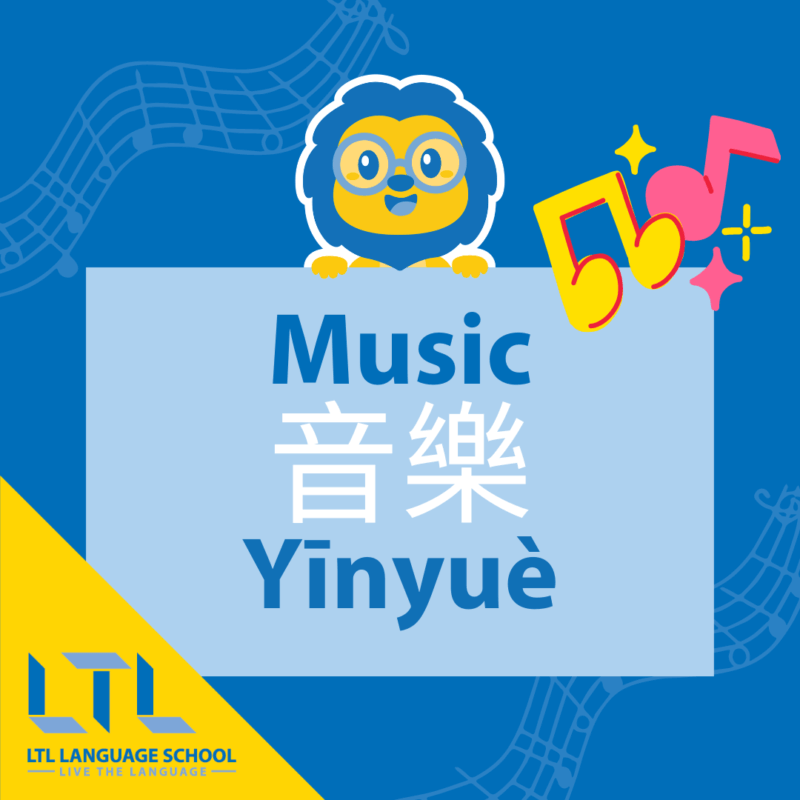 OK, something really weird about music festivals in Taiwan is that they do the sound check right on stage just before they perform.
So if you're there 20 mins before the performance begins, you're likely to hear a sneak preview of the band's set right before they play.
Pretty weird, but a pretty fun vibe with the crowd singing along!
Cheap tickets
Not ridiculous prices like in Europe but instead, fairly priced tickets!
If buying things in Mandarin makes you nervous, here's our ultimate guide to shopping in Chinese
No camping?!
As opposed to festivals in Europe where if you don't camp you're considered to not be getting 'the full experience', it's not the norm to camp at a festival in Taiwan.
You can – sometimes – but generally people find somewhere nearby and if you want to keep the party going with a group of friends you've found, then you can head for some midnight snack food or to the KTV!
They… close?!
11 pm music stops, and there is no after-party or club tents to keep you going… everything stops and you will be moved off the main areas.
Lost and found
Lose something at a festival in Taiwan?
Your new iPhone 14? A wallet full of cash? Expensive necklace? Well, you're never getting that back. Right?
Wrong.
In Europe that would be a sure-fire no. Don't even bother.
The last festival I went to was *weeks* ago and yet they're still posting on their Instagram with the lost and found from the festival.
In Taiwan in general you can expect to find your lost stuff and get it back. In festivals in Taiwan, that's no exception.
Robbery?
Nope. Again, you don't have to worry about having your phone in your hand (not in your pocket) around big crowds, or worry that your backpack is on your back.
You can party in the crowds without worrying too much.
Because you have LEFT your bag where you were sitting and now you have gone to the crowds to party and you can definitely presume it won't be stolen and will be there when you get back.
Definitely unheard of in Europe.
"Intoxicated"?
OK, I don't just mean drunk here but… we all know what your average festival in Europe looks like, right?
People are drunk and also having fun on other stuff. By the end of the night, you're tripping over people passed out on the floor.
I saw ONE person throwing up at a festival in Taiwan and the festival worker next to me was like 'oh my gosh what do I do!!!!' Kind of freaking out.
I just kind of laughed… But also felt sorry for the guy.
Either way, this reaction to one drunk person throwing up amused me because you wouldn't even bat an eye in the UK.
I mean, it wasn't as if there were tons of people around or he was causing anyone else harm.
I'm sure he'll regret it the next day…
Rowdy groups?
Usually part of the 'intoxicated' crowd in the paragraph above, music festivals in Taiwan are CHILL.
The crowds are LOVELY. And at no one time did I feel intimidated by a big group of 'lads' or some rowdy groups shouting or making too much noise.
Everyone is so polite and nice. Honestly, really great vibes.
Clean Toilets
If you've ever been to a festival… anywhere in the world, you know you can expect toilets that either smell worse than they look or look worse than they smell.
Either way, you can expect an awful experience and it's the dread of every festival go-er.
Not at a music festival in Taiwan!
The last music festival in Taiwan I went to had vegan eco-soap sponsored by one of the vendors selling it (so soft!).
There was also *always* toilet paper and in the toilet cubicles themselves there are lights AND a sink to wash your hands in?! Am I just easily pleased or…?
Smoking?
No one smokes in the crowds and everyone listens to the smoking area signs?!
I haven't been to a festival in the UK or Europe in a while but I'm pretty sure people still smoke near their tents and when sitting on the grass etc, right?!
Not in Taiwan. People actively get up to move to the smoking area.
Small.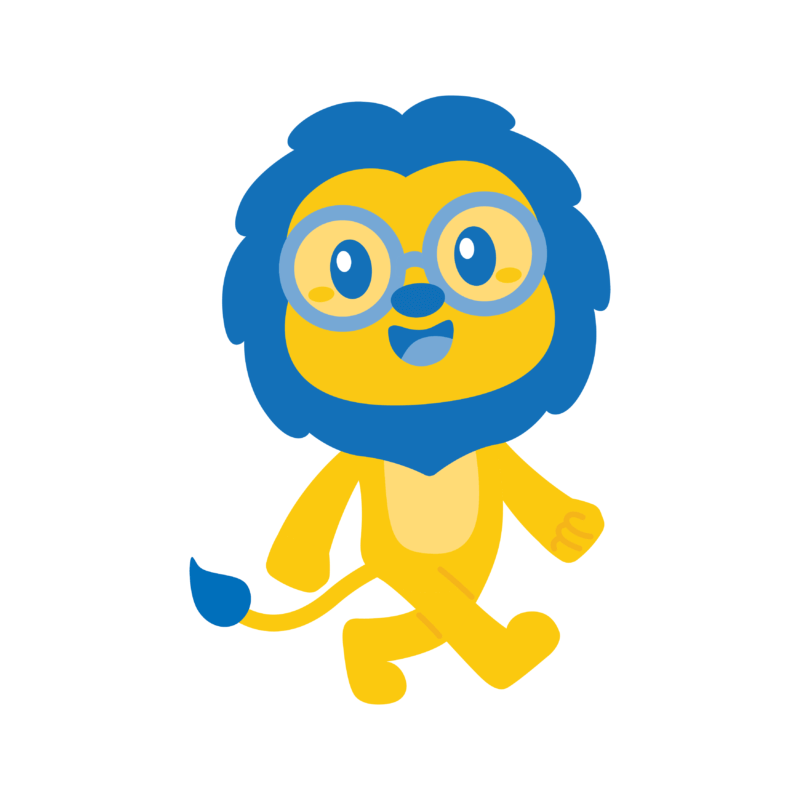 Sick of festivals where you have to walk 20 minutes to get from one stage to the next?
Well, Taiwan itself is small. Festivals here are small, too.
There are no Glastonbury or Leeds-style festivals in Taiwan really. Everything is just a short walk away.
In fact, I recently went to a festival where the two stages were literally back to back.
I know sound travels the way it's facing etc but I had no idea to that extent… Just a 10-second walk from one side to the other and a completely different band and music?! Wild!
You don't get ill afterwards?!
Music festivals in Taiwan are pretty tame. In a really nice, wholesome way. That doesn't mean you can't party!
You can drink and dance and all that stuff.
But with the festival closing at around 11 pm and no after-party vibes or club tents etc, it is likely you might be in bed around 2-3 am or even earlier. Ready for the next day!
After two days you may feel tired… and hungover.
But you won't have that after-festival flu everyone seems to get from being so rundown from no sleep and too much partying!
Music Festivals in Taiwan | Where to Find Them
I found my first music festival in Taiwan quite accidentally. And from then on it was just that ball that initially need to be rolled.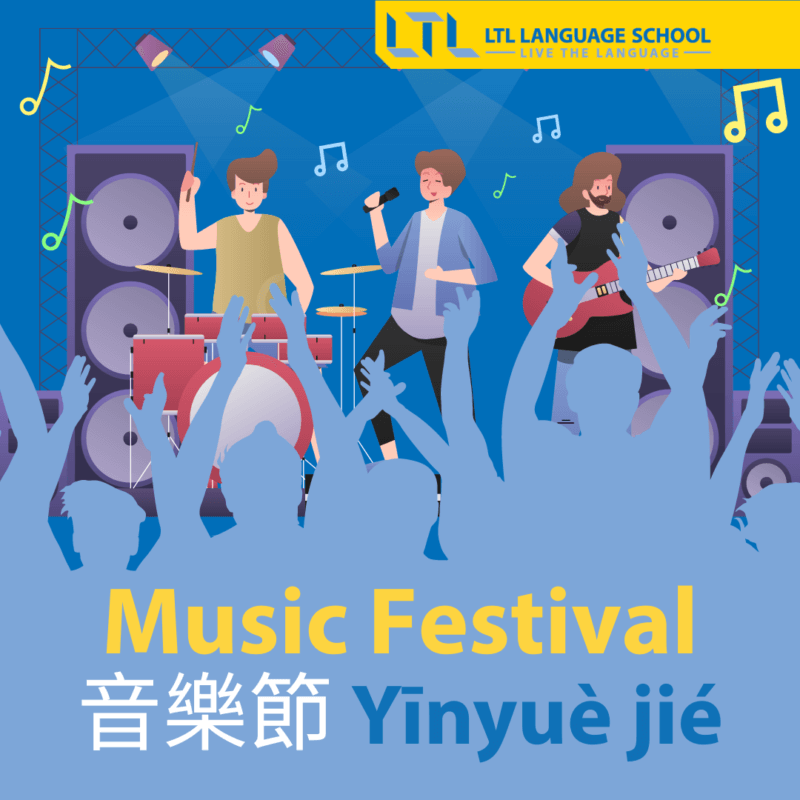 I found so many from this initial festival.
The first festival I went to was Spring Wave.
I found out about it because my favourite band was playing there. From Spring Wave I met a lot of people since I went by myself.
You ALWAYS meet people at music festivals when you go alone.
From then, I went to my second one with a few of the same people and then I just found out about so many more I wanted to go to!
It's kind of difficult to search online since most of it is in Chinese and you won't get many results searching in English.
The best way I've found so far to buy tickets is either looking on Klook or… Instagram!
Instagram has led me to so many festivals because the more festivals I follow and like, the more I get advertised on Instagram!
Ball is well and truly rolling.
Year-Round Fun
One of the things I noticed with festivals in Taiwan is that there is no 'festival season' like you might get in Europe.
Due to Taiwan being in a subtropical/tropical climate zone, it's pretty decent weather all year. Especially towards the south where I'm currently sitting in 29-degree heat in January.
This means that music festivals, camping, and all those outdoorsy things are not restricted to summertime. Indeed, in summer they're awfully hot.
Welcome to the winter festival!
Music Festivals in Taiwan | Buying Tickets
Usually, the music festival will have some information either on their website (not reliable) or on their Instagram (more reliable) on where you can find tickets.
Otherwise, they're generally all available on the popular website Klook.com.
Music Festivals in Taiwan | Free Music Festivals Taiwan
So the biggest question you're probably all wondering is
Why are there free music festivals in Taiwan?
Which festivals are they?
How do I join ?!
Well, for the first question – no one seems to be 100% certain. So far I've ascertained that the government may subsidise some music festivals in Taiwan, and advertising is obviously an aspect too.
The government also help to fund emerging artists in Taiwan too, which may explain why the Taiwan indie music scene is so good.
In terms of the second point, one of the biggest festivals is probably Taiwan Fest.
Although, it should be noted that there are so many one-day festivals all over Taiwan on a pretty regular basis that are all free.
Not a weekend has gone by when I haven't found something like a free music event if I've searched for it.
Taiwan Fest is in Kenting (at least this year in 2023). It has a pretty awesome line-up and to go, you just… go. It's free.
And it's on Taiwan's best paradise beach. So I guess there will be loads of people.
For this reason, I'm debating not going. Not a big fan of massive crowds and I've been spoilt so far with music festivals in Taiwan that just don't have that many people that you don't have to pay a lot of money for… So let's see.
Either way, you can check out their Instagram here.
For the third point, I went over in the previous point where to find them. Generally, the best way is the word of mouth, friends, and… Instagram.
Alternatively, have a look on Klook.
And if you can search in Chinese, you'll probably get a lot more results!
Music Festivals in Taiwan 2023 List
Emerge Fest/浮現祭 || Rock/Indie || Taichung || Feb 2023
Getting pretty indie with the lineup at Emerge Fest music festival in Taiwan this February.
Emerge Fest is held over the last weekend of February. Although the names may not be as "big" in terms of their pop value, these festival tickets usually sell out. So make sure to buy yours in advance!
Spring Wave/春浪 || Rock/Pop || Taichung || April 2023
Held on a beach in 2022 and 2021 in Tainan and Penghu respectively, 2023 has Spring Wave in the forest in Taichung. (Taichung has a lot going on this year, apparently!).
Some big names come to Spring Wave.
You get a nice mix between indie Taiwanese music, as well as some big names in pop, rock, and even hiphop, Taiwanese rap, and acoustic stuff.
Last year they had an electronic stage, too!
Roving Nation/漂遊者森林音樂祭 || Rock/Indie || TBC || TBC
Yet to announce their dates yet, you can get a bit grimier at Roving Nation festival in terms of the music.
It gets a bit darker with bands such as metal favourites 血肉果汁机 and other indie/metal/rock bands.
You might find a few typical and traditional Taiwanese favourites here, too!
Look out for their ticket sales. In 2022 it was in October.
Taiwan Music Festival/台灣祭 || Rock/Pop || Kenting || April 2023 [FREE]
It's one of Taiwan's most famous FREE festivals!
Expect big crowds here as the line-up this year is pretty killer. Plus, it's on a BEACH in Kenting. Not only a beach.. but on one of the best beaches in Taiwan.
Plus some big-name acts and you've got yourself a recipe for the best weekend of your life.
Book your accommodation soon as it is going to fill up pretty quickly…
Ultra Taiwan || EDM || Taipei || April 2023
Moving on from rock, pop, and indie, this music festival in Taiwan is for the techno & electronic music fans.
Plus it's located in Taipei, very convenient!
---
Music Festival Taiwan | FAQs
How do you buy tickets for a music festival in Taiwan?

The usual option is Klook, but there's usually information on the festival's Instagram page. 
Are there foreign bands that play in Taiwan music festivals? 

Sometimes, yes! But it is mainly Taiwanese musicians. 
Do many foreigners go to music festivals in Taiwan? 

I'd say not so many. I usually see a handful of other foreigners, but that's about it! 
How to get started with Taiwanese music? 
Want more from LTL?
If you wish to hear more from LTL Mandarin School why not join our mailing list.
We give plenty of handy information on learning Chinese, useful apps to learn the language and everything going on at our LTL schools!
Sign up below and become part of our ever growing community!
BONUS | Want to study the local Taiwanese dialect known as Hokkien? We provide Hokkien classes in person and online.